Stamps.com: SCAN Form Error - Element is Invalid According to Datatype
If you're trying to generate a SCAN form using USPS Stamps.com, you may see an error like the one below. This error message usually refers to an invalid address in your Stamps.com account settings.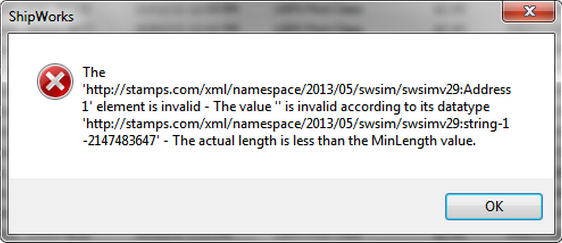 2. On your "Shipping Settings" screen, select USPS.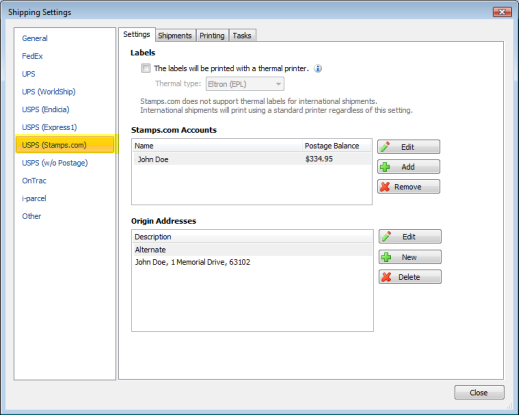 3. Select your Stamps.com account and click "Edit".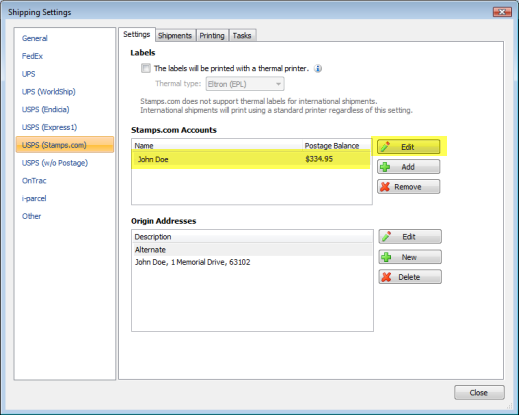 4. Make sure that all address fields are entered correctly. When finished, click "OK".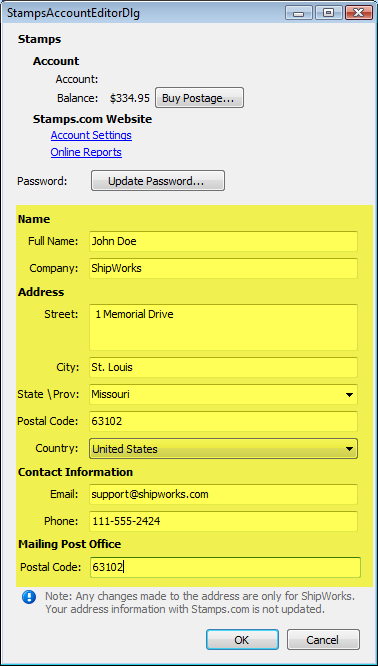 5. Try to generate a SCAN form again.
Still Need Help?
Please feel free to reach out to one of our awesome Technical Support Representatives in St. Louis.  We are happy to help.
Have a comment to share about this article? We'd love to hear from you. You must be logged in to your Support Portal account to leave a comment.