Yahoo!: Add a Store in ShipWorks
Previously known as Yahoo! Store, Yahoo! Merchant Solutions allows you to build, host, and manage your online store.
ShipWorks imports orders from your Yahoo! Stores account. With one click, or on an automated schedule, your orders are downloaded from Yahoo! Stores. As soon as you process a shipment, ShipWorks communicates the updated order status, shipping method and tracking information back to Yahoo! Stores.
This article will guide you through connecting ShipWorks to your Yahoo! Store.
Before continuing with adding your Yahoo! store to ShipWorks, please be sure that:
You are running the latest version of the ShipWorks software. You can check your version of ShipWorks by clicking on the Help tab and then on the About ShipWorks button. If you need to download the latest version of ShipWorks, you can do so here.

You are logged into ShipWorks as a user with administrator rights.

You have your Yahoo! store administrator login username and password.

You are able to check the email for the email address associated to your Yahoo! store.
1. Log into your Yahoo! Small Business admin console.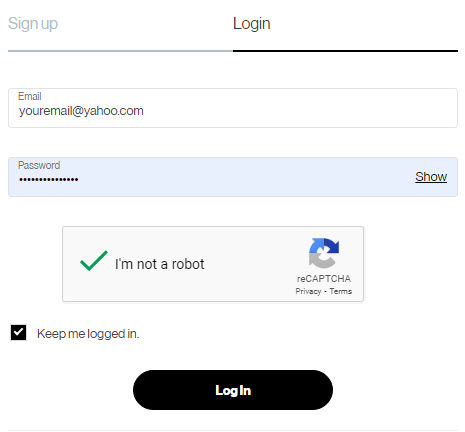 2. Locate the Merchant Solutions section. Then, click on the Store link located under Control Panels for the store you are connecting to ShipWorks.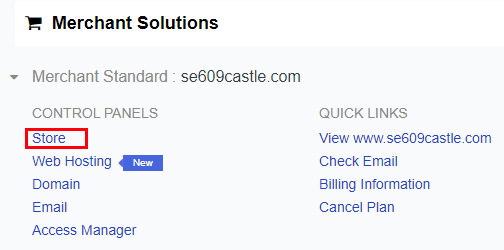 3. Locate the Order Settings section and then click on the Real-Time Links link.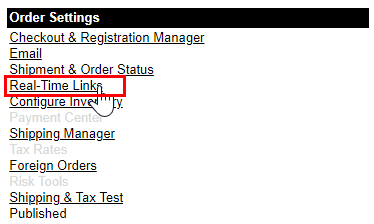 4. Click on the API Settings link.

5. Launch the ShipWorks software and log in as a user with administrator rights. Then, click on the Manage tab and then on the Stores button.

6. Click on the Add Store button.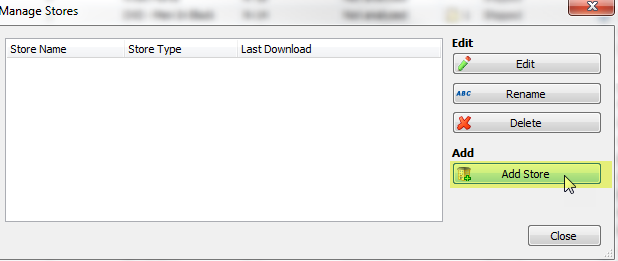 7. From the What platform do you sell on? menu, select Yahoo!. Then, click Next.


8. Locate the ShipWorks Yahoo Partner ID:. Then, click on the Copy to Clipboard button.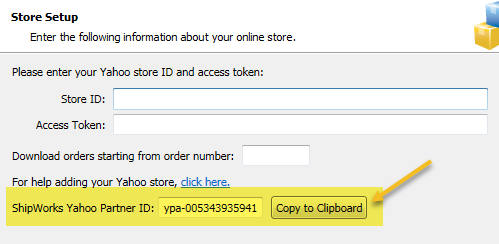 9. Switch back to the Yahoo! API Settings screen. Click the Add New Partner button. Then, paste the copied partner ID into the Partner ID: filed. Click Next.

10. Verify that Order API and Catalog API are check and click Next.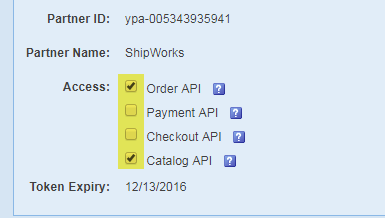 11. Accept the Terms of Service.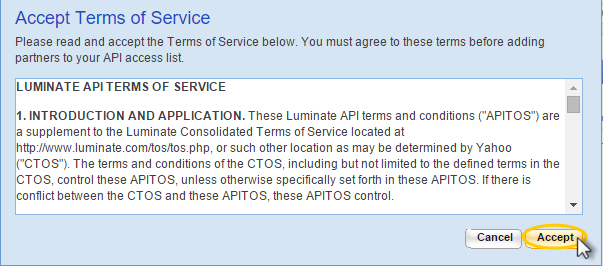 12. You will now see a line in the Partner API Access list for ShipWorks.

13. Check the email for the email account associated to your Yahoo! store. You should have an email with the subject line Important: New Store partner token information. Your Store ID: and Access Token: will be in the body of this email.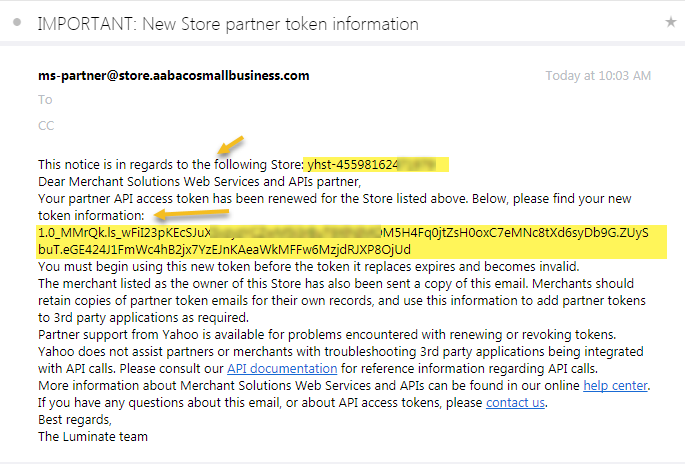 14. Switch back to the ShipWorks application. Copy the Store ID: and Access Token: from the email into the appropriate fields of the ShipWorks Store Setup screen.

15. You can specify from which order number you wish to begin downloading orders from your Yahoo! store. Enter the starting order number into the Download order starting from order number: field. Then, click Next.


Great! You are connected. Now, you will need to fill out a few more screens.
1. On the Store Information screen, enter your Store Name: and Address:. Then, click Next.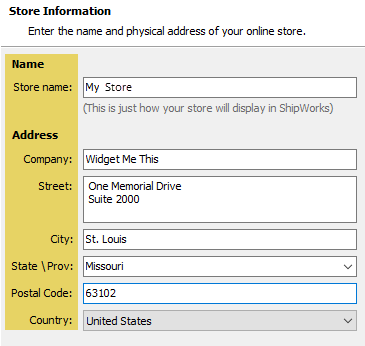 2. Enter the additional Contact Information: for your store. Then, click Next.
Note: This information is optional.

We recommend leaving the Update my online orders with the shipment details checkbox checked.


Click Finish. Then, click Close.
Your Yahoo! store is now added to ShipWorks. Your Yahoo! orders will begin downloading into ShipWorks automatically.
Still Need Help?
Please feel free to reach out to one of our awesome Technical Support Representatives in St. Louis.  We are happy to help.
Have a comment to share about this article? We'd love to hear from you. You must be logged in to your Support Portal account to leave a comment.