FedEx: Dangerous Goods or Alcohol in a Shipment
Shipping hazardous materials (like batteries or dry ice) or alcohol you must submit SEL 169 Form )for alcohol) or the OP-900 Form (for hazardous materials). When you process the shipment in ShipWorks, if you indicate that the shipment includes dangerous goods or alcohol, ShipWorks will send the information electronically to FedEx and print the appropriate forms when you create the label.
1. Select the order. Then click on the Home tab and then the Ship Orders button.

2. On the Ship Orders screen, make any modification to the Ship To/Ship From addresses and any other shipment details.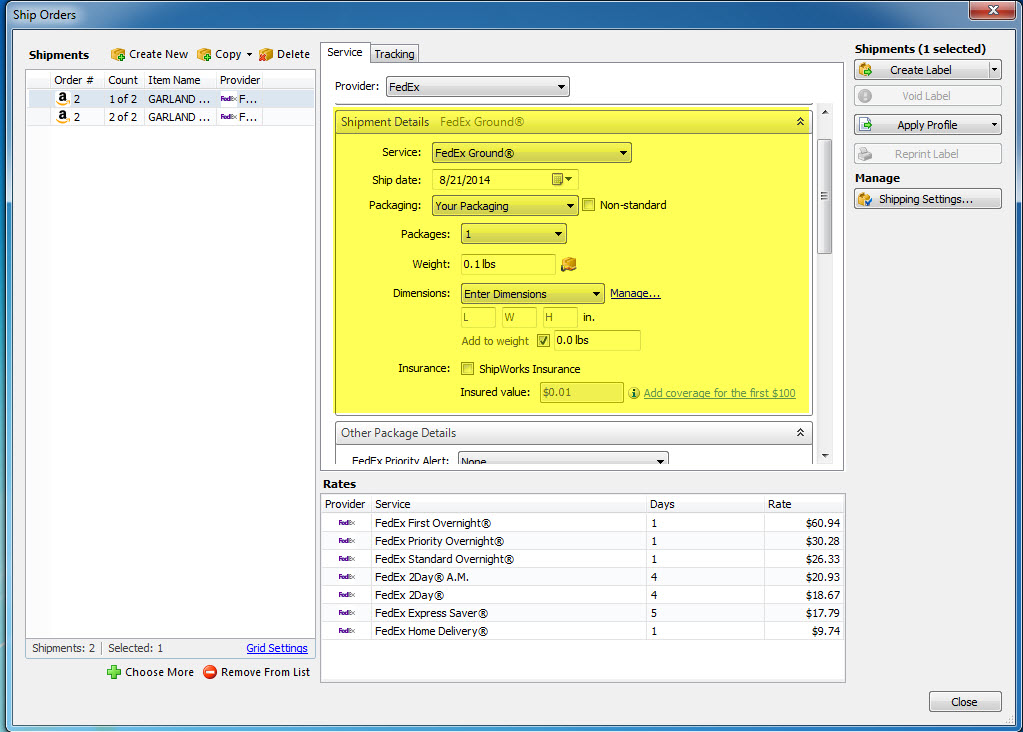 3. Expand the Other Package Options section.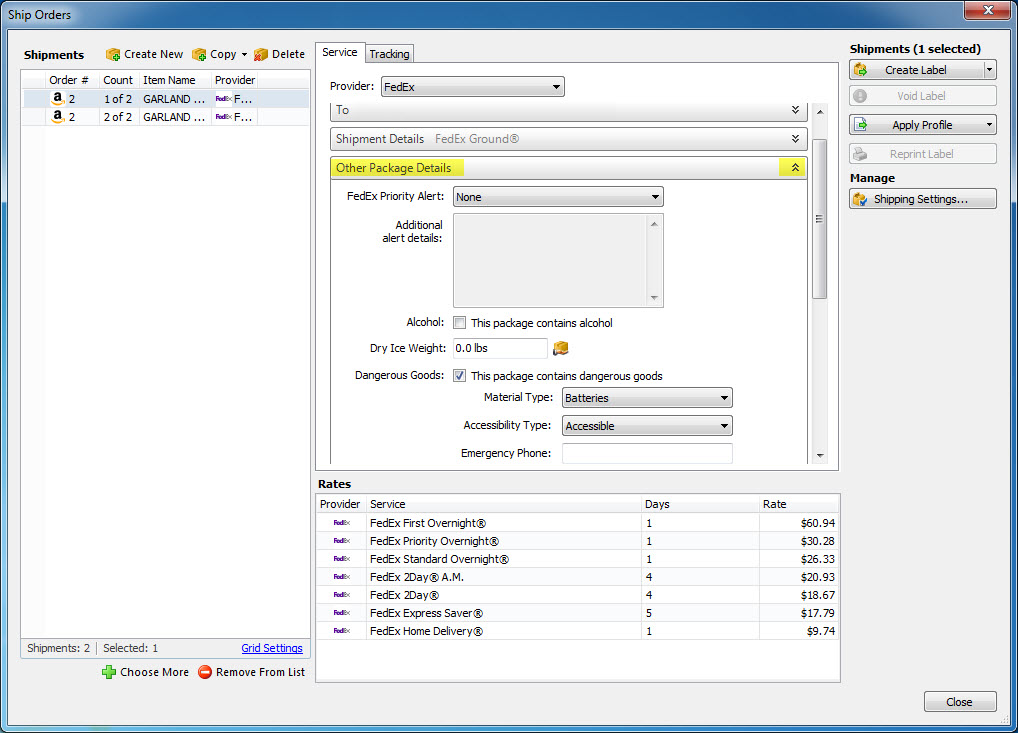 4. If applicable, select the FedEx Priority Alert from the drop-down menu.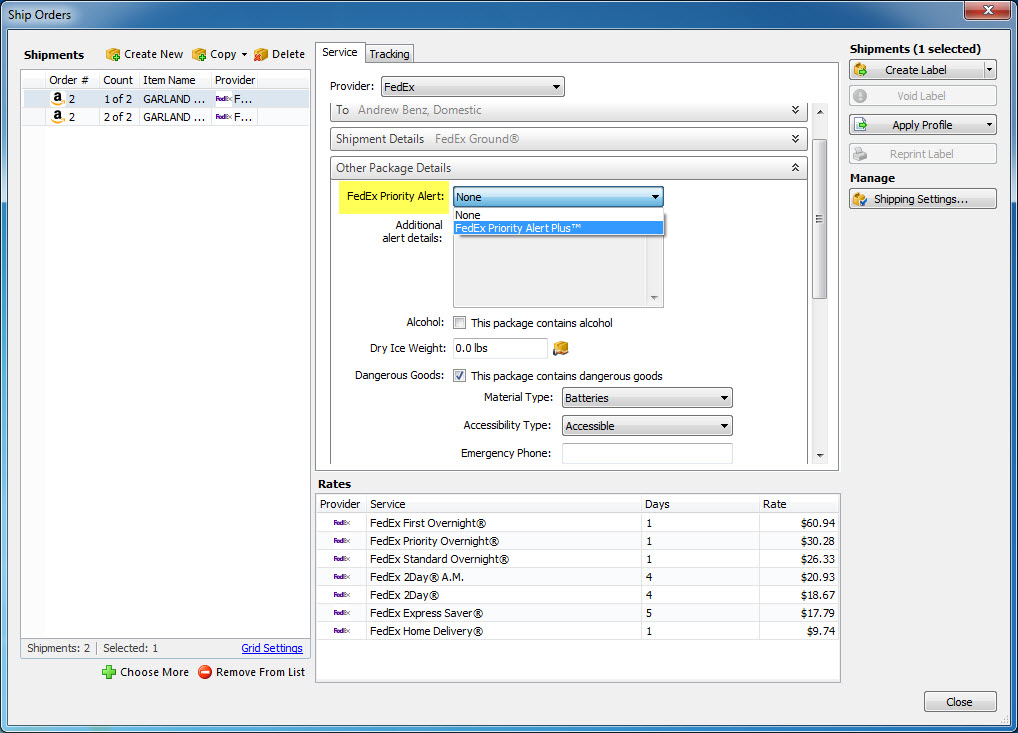 5. If applicable, select the "This package contains alcohol" checkbox.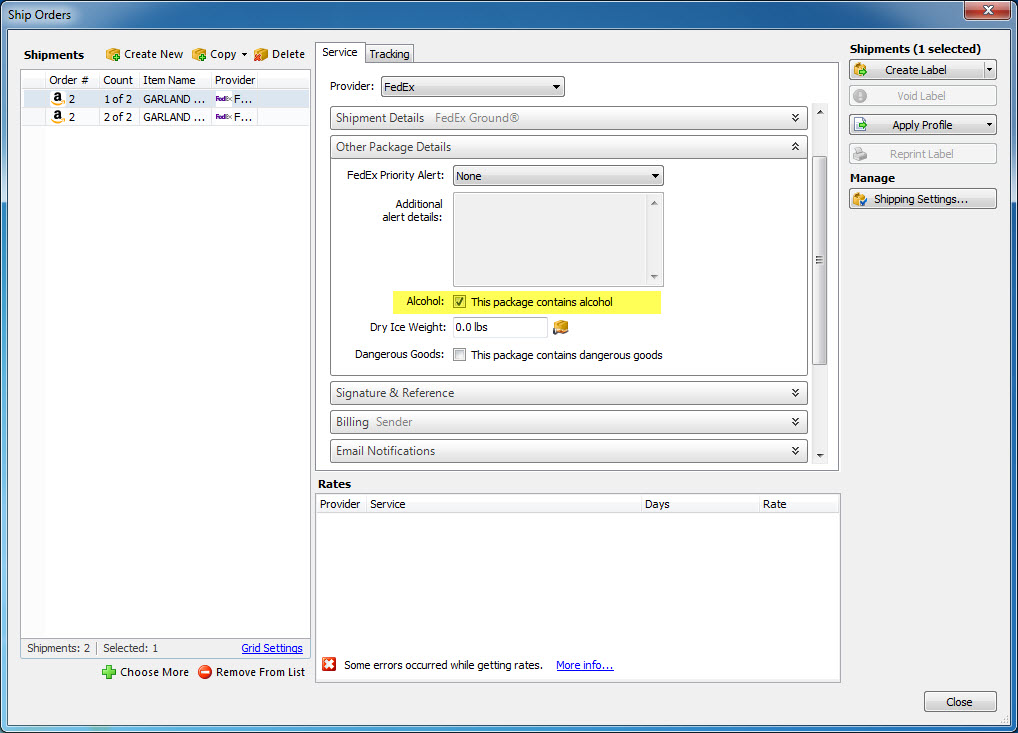 6. If applicable, input the dry ice weight (that will be added to your shipment weight total).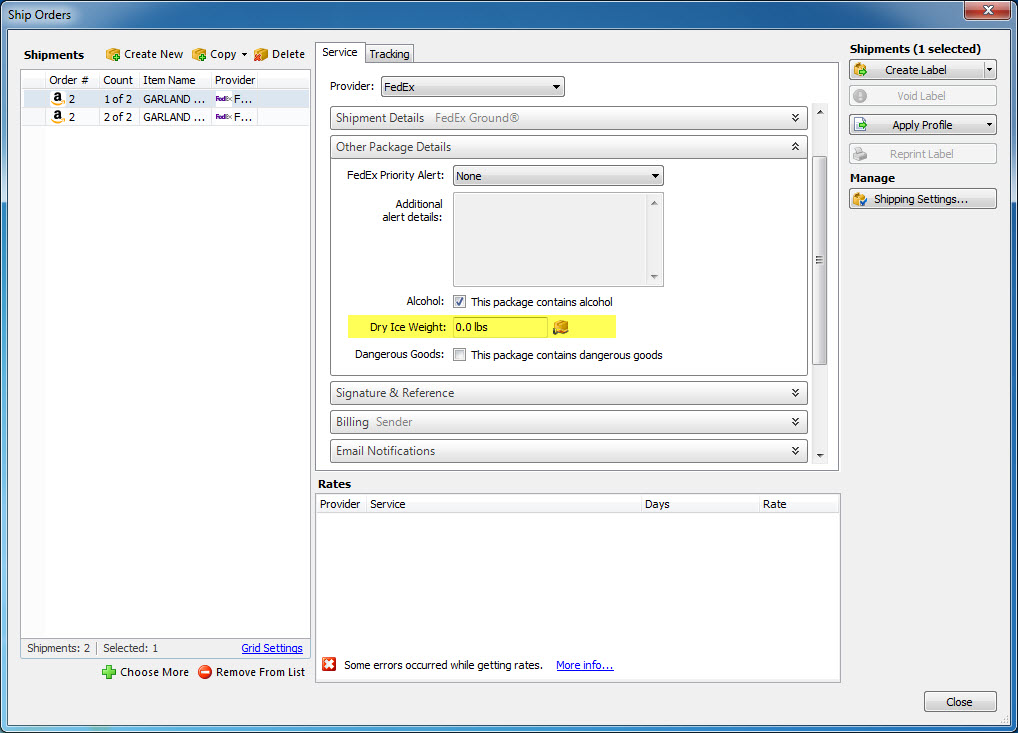 7. If applicable, select the "This package contains dangerous goods" checkbox and select information (material type, accessibility type, emergency contact name (offeror) and phone number, packaging info, and transport by cargo aircraft option) relevant to your shipment.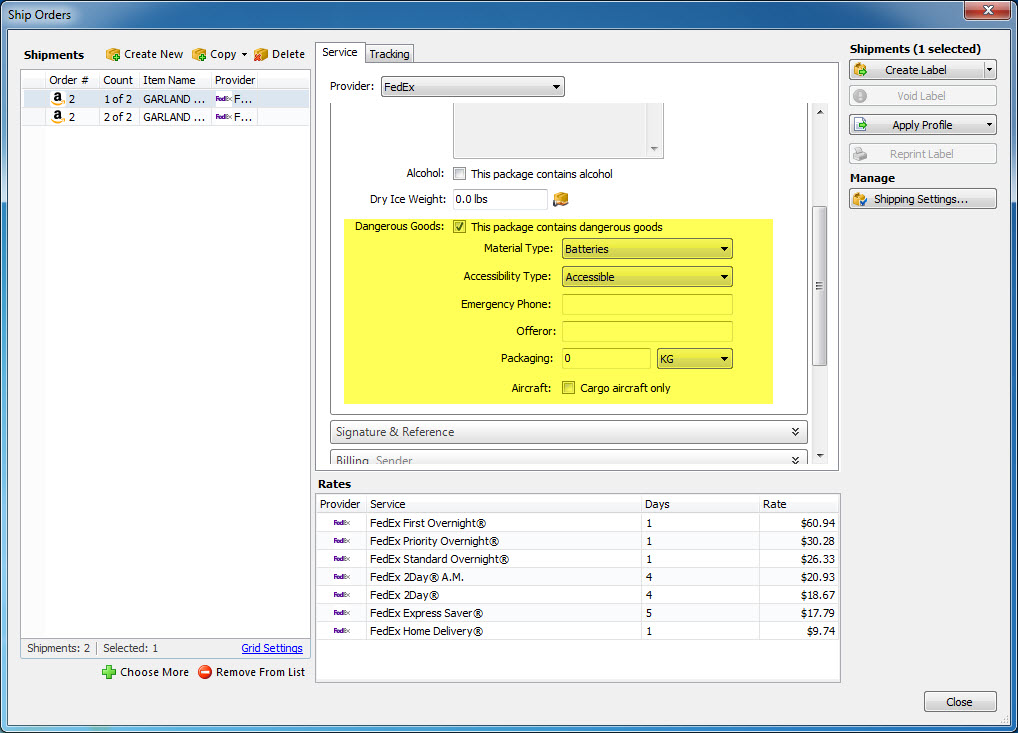 8. Make any other modifications. When finished, click Create Label to process your shipment.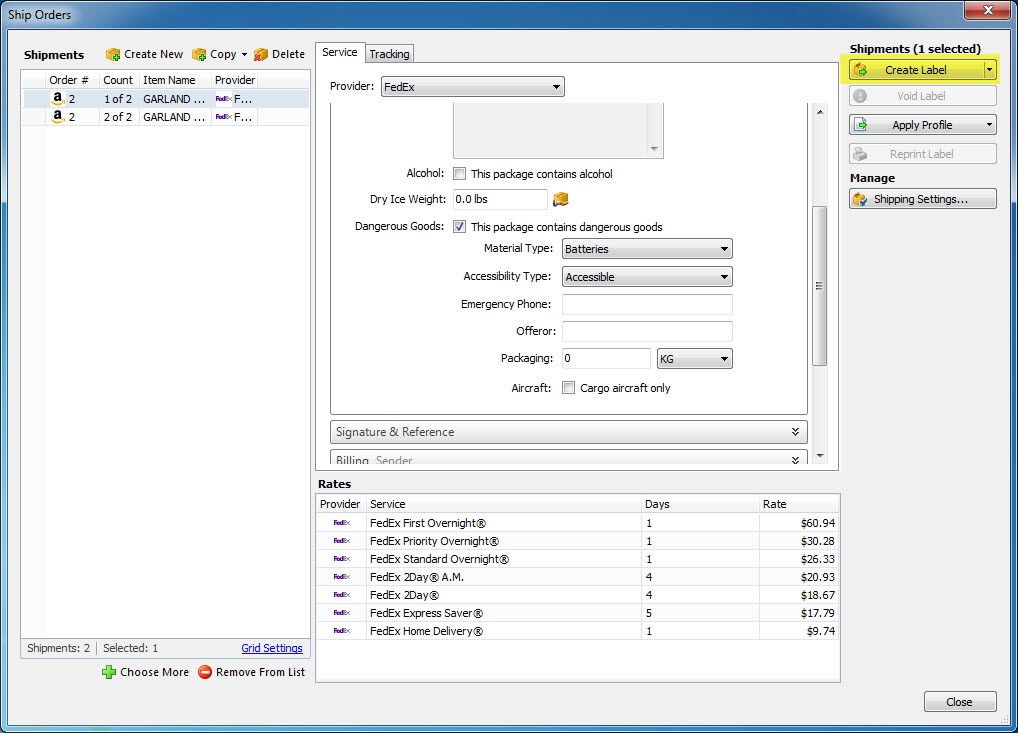 Still Need Help?
Please feel free to reach out to one of our awesome Technical Support Representatives in St. Louis.  We are happy to help.
Have a comment to share about this article? We'd love to hear from you. You must be logged in to your Support Portal account to leave a comment.