Saving a Report to a PDF (Manual Method)
To save a report to a PDF file format, you will need to install a PDF writer on your computer and then choose that program as your "printer" for the template, then "print" the report to the PDF writer, therefore saving it as a PDF.
There are a number of free PDF Writers you can find doing an internet search. PrimoPDF, CutePDF, DoroPDF, are a few free examples.
The following instructions assume that you have downloaded and installed a PDF writer on your computer. If you are working on a network, the PDF writer must be installed on each computer you want to print PDFs with. After installing a PDF writer, you should be able to route any report to a PDF.
NOTE: You cannot print to a PDF using a thermal template.
2. Select your report template from the list and click Edit. In this example, we'll be using the Items by Amount template.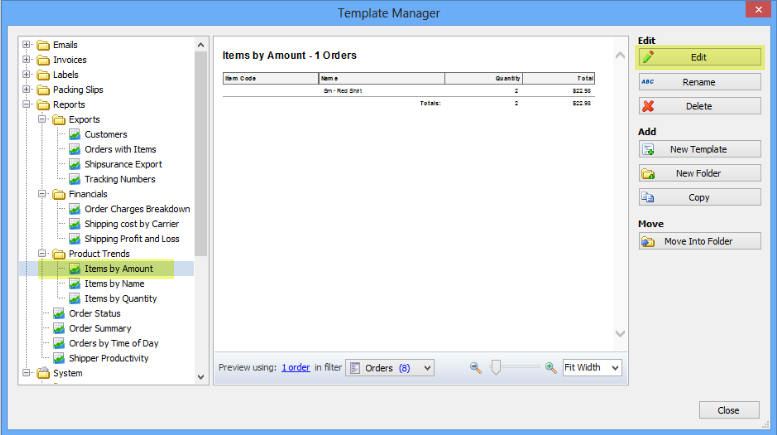 3. Go to the Settings tab Printing.
4. Use the drop-down menu to select your PDF writer and click Save and Close.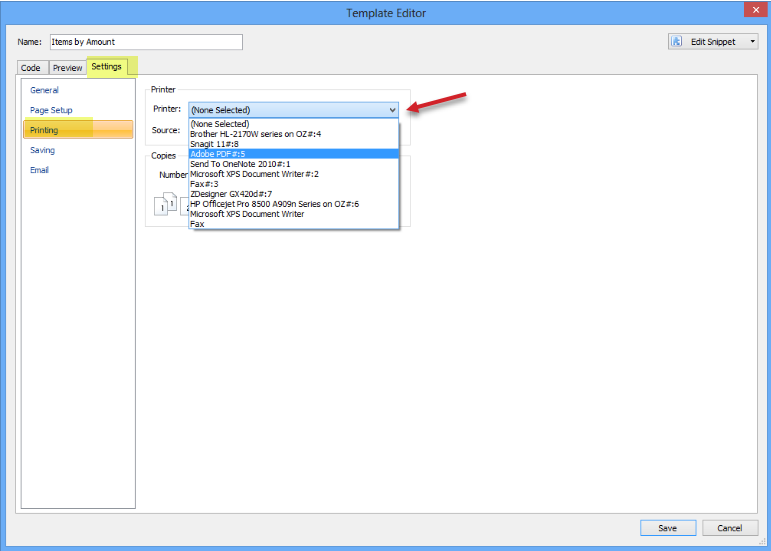 1. In ShipWorks, select the orders you want included in your report by checking the boxes to the left of the order(s). To select all orders, press CTRL + A.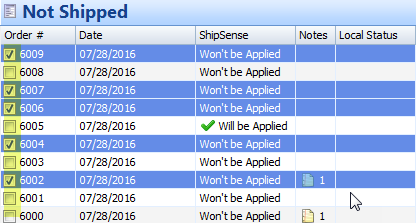 2. Right-click your orders and select Print Select Your Template.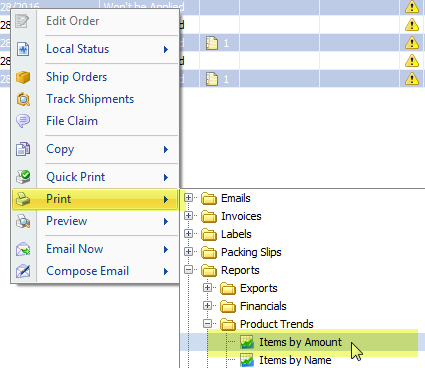 3. When ShipWorks prompts the Print Setup screen, it should display your PDF writer as your printer. If not, select it from the list. Then, click the Print button.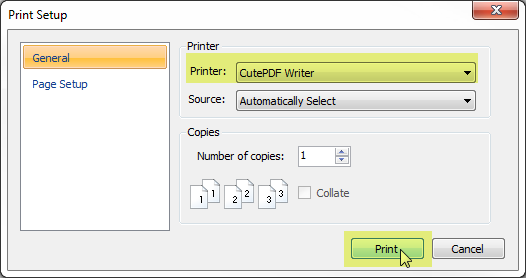 4. The report will be converted into a PDF file.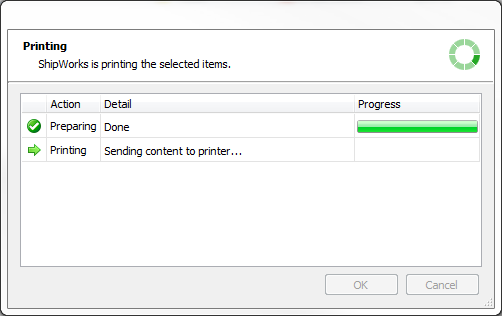 5. Click File Save to save the PDF to your hard drive.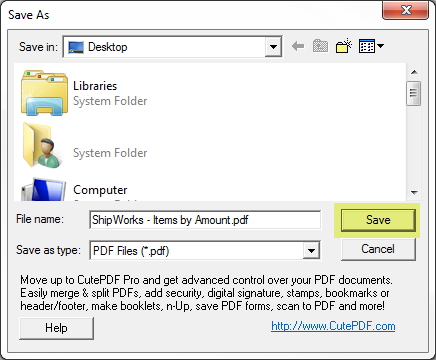 Still Need Help?
Please feel free to reach out to one of our awesome Technical Support Representatives in St. Louis.  We are happy to help.
Have a comment to share about this article? We'd love to hear from you. You must be logged in to your Support Portal account to leave a comment.