Add Multiple ShipWorks Computers (prior to version 8.1)
If your business uses multiple computers, you can maximize efficiency and productivity by using ShipWorks to connect each ShipWorks workstation to a centralized ShipWorks database. A common shipping setup might include the following:
Office computers (for running reports or printing invoices).

Warehouse computers (for picking, packing, and so on).

Additional computers for management (to oversee what is being done and assess workflow operations).
This article will guide you through how to connect additional ShipWorks workstations to your ShipWorks database. For a more detailed guide, please feel free to download our ShipWorks Networking Guide attached to the end of this article.
In order to run ShipWorks on multiple computers and to have each ShipWorks computer connected to a centralized ShipWorks database, please be sure that:
All of the PCs running ShipWorks are on the same Local Area Network (LAN). Typically, if all of the computers are on the same wireless connection or plugged into the same modem or router, they are on the same local area network. If you are unsure please reach out to your local IT person.
1. Download and install ShipWorks onto the computer you will be connecting to the main ShipWorks database.
After the ShipWorks software installation is complete, the ShipWorks Setup screen will display automatically.
2. Click the Get Set up button.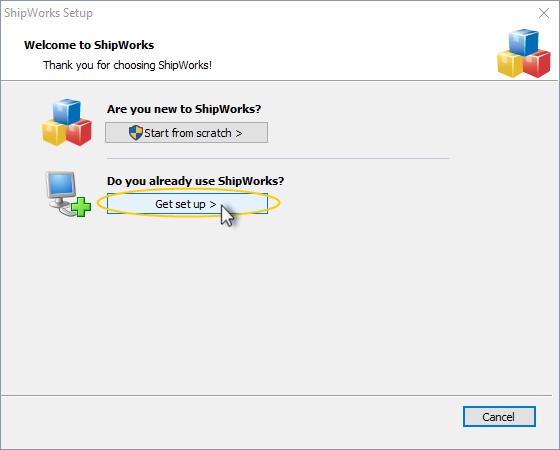 3. Make sure the Connect to ShipWorks running on another PC option is selected. Then, click Next.
(If you haven't already enabled your first computer to allow remote connections, learn how and do so nowbefore proceeding.)


4. Select the desired database and click Next.
Where is your ShipWorks database running?
ShipWorks will automatically search for any ShipWorks database(s) running on any PCs connected to your computer network. The database(s) will be listed for you in the Where is your ShipWorks database? window.
If you do not see the expected database in this list, you'll want to check on a few things: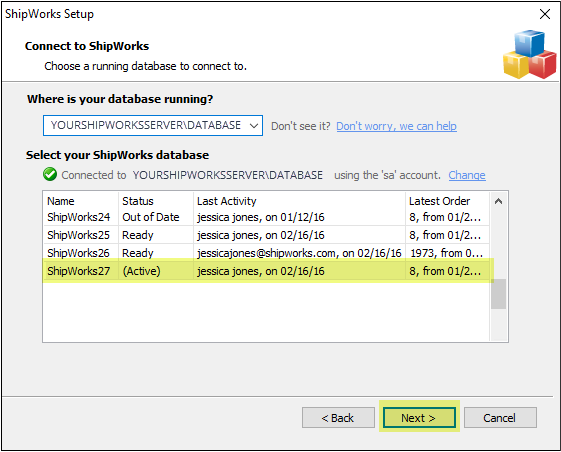 5. Your database configuration is now complete. Click Finish to exit.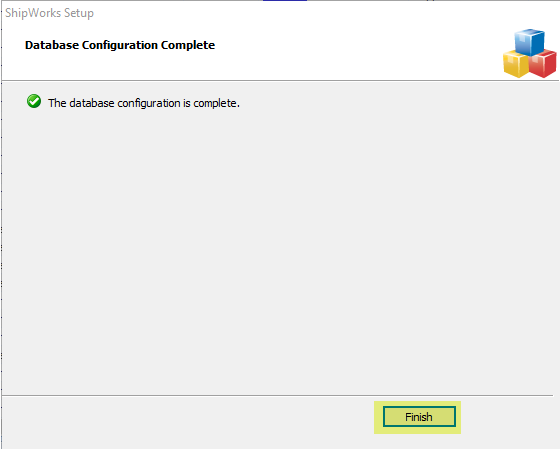 6. Repeat these steps on any additional computers you want to connect to ShipWorks.
Still Need Help?
Please feel free to reach out to one of our awesome Technical Support Representatives in St. Louis.  We are happy to help.
Have a comment to share about this article? We'd love to hear from you. You must be logged in to your Support Portal account to leave a comment.