USPS Stamps.com 2 Character Shipping Error
Background
As of Monday May 16th, 2022, merchants began to receive an error when processing international shipments with USPS Stamps.com.
"If provided, fullname must contain at least 2 alphabetic characters, followed by a space, followed by at least another 2 alphabetical characters"
If you encounter this error, please check the following:
The Ship From Location does not have a two word name
The Recipient on the order does not have a two word name
There are additional spaces in either the Name field of the Ship From location or the Recipient of the order.
Learn more about the requirements to ship internationally with USPS.
How to fix the error
Checking the Ship From name
2. On the Shipping Setting screen, select USPS from the list of providers located on the left side if the screen.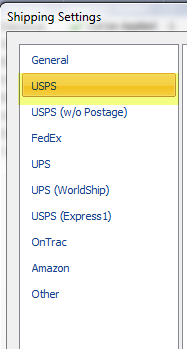 3. Click the Edit button.
4. Update the Name section of the account information.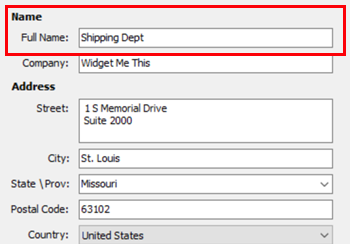 Checking the Recipient information
1. From the Service tab on the Ship Orders screen, scroll down to the To: section, verify that the name in the address is complete with 2 words separated by a space.
Verifying No extra Spaces
If you've updated the Ship From address and the Ship To address, please follow the steps listed above to make sure there are no extra spaces before or after the first and last names respectively.
Still Need Help?
Please feel free to reach out to one of our awesome Technical Support Representatives in St. Louis.  We are happy to help.
Have a comment to share about this article? We'd love to hear from you. You must be logged in to your Support Portal account to leave a comment.