Introduction to Templates
ShipWorks comes with built in templates that give you the ability to print packing slips and invoices, send formatted emails to your customers, run reports, and export data.
The templates available to you in ShipWorks are:
Packing Slips

Invoices

Printable Reports

Email

Reports used to export data from ShipWorks
Templates can be previewed on screen in ShipWorks so that you can review them prior to printing and so that you can run reports within the ShipWorks program. To preview a template:
Select the order(s) you would like to include in the preview.

Click on the Output tab and then on the Preview button.

Select the template from the list of available templates.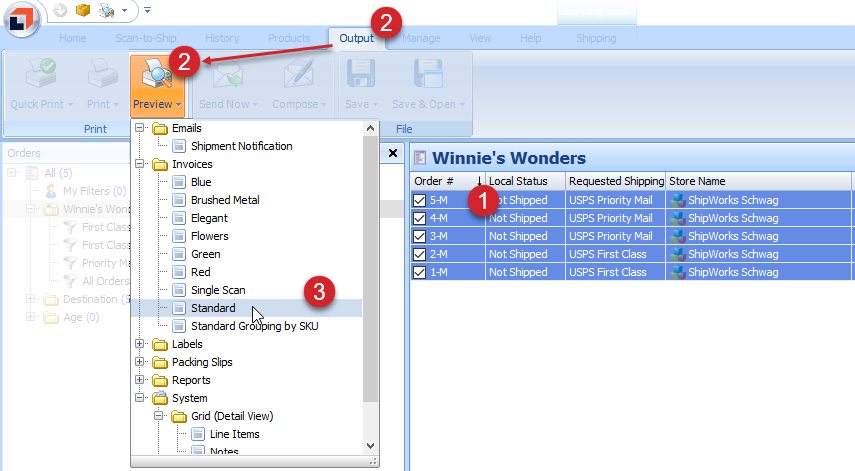 The Print Preview window will open and a preview of the template will be displayed. You can print, edit, navigate and zoom the preview using the controls located at the top of the Print Preview window.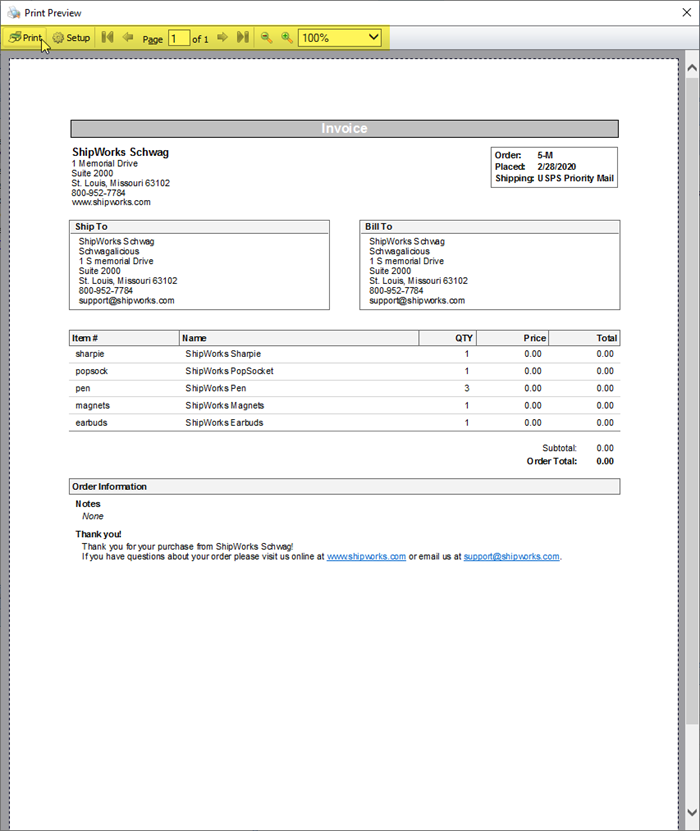 Templates in ShipWorks can be customized to meet your specific business needs. For example, you could add a logo to your packing slips, and a custom message to your customers, include additional data, and much, much more.
The best way to learn how to modify a template is to get hands-on and make a few changes. Once you have learned the process you will be able to apply what you have learned to customize templates to meet your specific business needs.
We have a few articles to help get you started.
Still Need Help?
Please feel free to reach out to one of our awesome Technical Support Representatives in St. Louis.  We are happy to help.
Have a comment to share about this article? We'd love to hear from you. You must be logged in to your Support Portal account to leave a comment.