USPS: Configure ShipWorks to use the (w/o Postage) option
Notice
USPS announced that effective February 23, 2018, the Web Tools No Postage Label option will be discontinued and labels with no postage will no longer be available. See this article for more details. Processing labels using the USPS (w/o postage) option may result in errors being returned to ShipWorks by USPS.
ShipWorks speeds up USPS order fulfillment by eliminating the need for manual data entry. The ShipWorks USPS integration provides customers with the ability to select USPS service options and print shipping labels without having to export data or cut-and-paste information into other applications.
This article guides you through how to configure the USPS (without postage) shipping provider which allows you to process USPS shipping labels with no postage applied.
Please also be sure that you are logged into the ShipWorks software as a user with administrator rights.
These instructions are designed to walk you through setting up ShipWorks to use the "USPS (w/o Postage)" option.
Please note: ShipWorks uses USPS' web tools API to connect to the USPS servers.
2. On the Shipping Setting screen, select USPS (w/o Postage) from the list of shipping providers. Then, click the Setup button to continue.
3. On the USPS (w/o Postage) Setup Wizard screen, click Next to continue.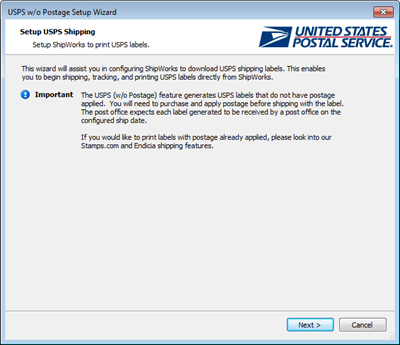 4. (Optional) Set up an origin address for your shipments by clicking New and following the on-screen instructions. Otherwise, click Next to continue.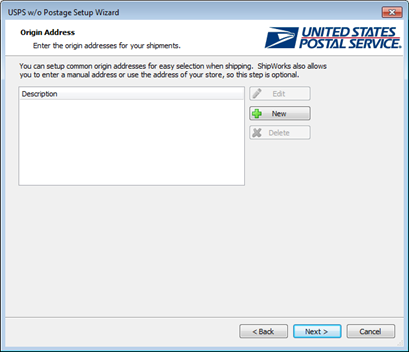 5. On the screen below, leave your shipment defaults as-is and click Next to continue.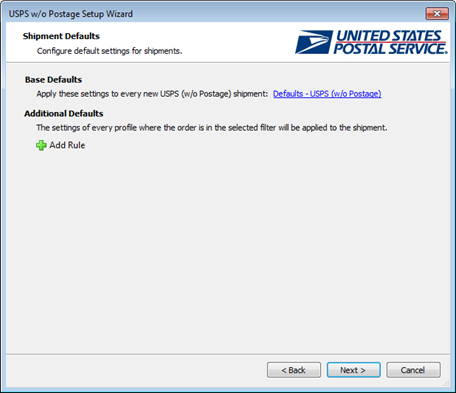 6. On the Printing Setup screen, leave the default settings as-is and click Next to continue.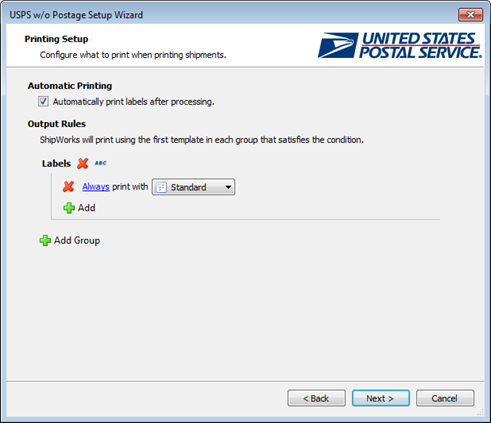 7. The window below may pop up when you click Next. If it does, click Choose and select your Laserjet/Inkjet (8.5" x 11") printer from the drop-down menu.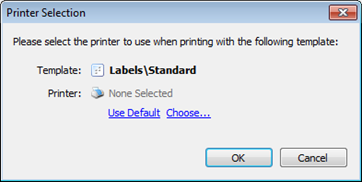 8. On the Processing Setup screen, leave the default settings and then click Next to continue.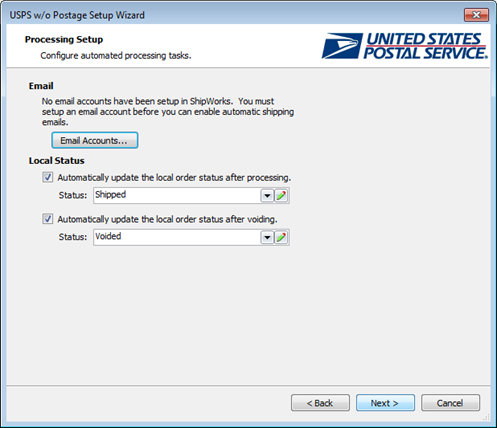 Click Finish.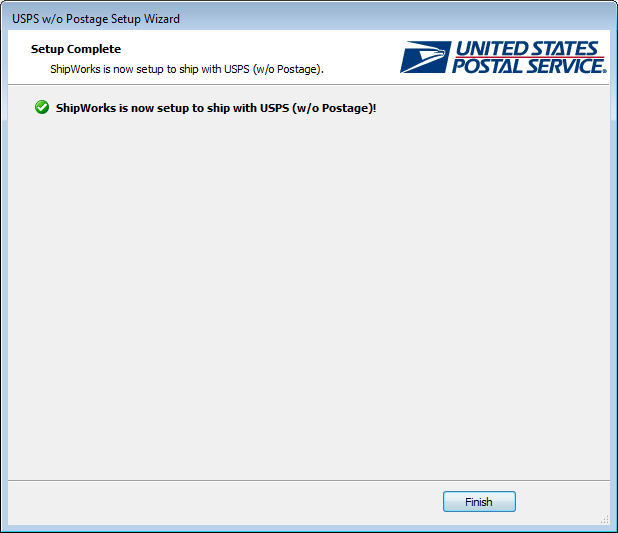 Still Need Help?
Please feel free to reach out to one of our awesome Technical Support Representatives in St. Louis.  We are happy to help.
Have a comment to share about this article? We'd love to hear from you. You must be logged in to your Support Portal account to leave a comment.