UPS: Use Paperless Invoicing
The steps below will walk you through how to use UPS Paperless™ Invoice to transmit commercial invoice data to UPS. Using paperless invoicing can expedite clearance by customs offices globally. UPS Paperless™ Invoice includes NAFTA Certificate of Origin for shipments between the United States and Canada.
Paperless invoicing is available in ShipWorks 3.5 and higher.
Labels created using UPS Paperless will have EDI printed somewhere on the label. If ShipWorks is not able to submit customs information through UPS Paperless (either because it's not enabled for your UPS account, or because the destination country does not support EDI), you will need to print any necessary customs forms.
1. Select the order to ship. Then, click on the Home tab and then the Ship Orders button.

2. Make sure UPS is your chosen provider, and modify your shipment details and any other shipment options (package details, signature and reference, billing, email notifications, and so on) as necessary.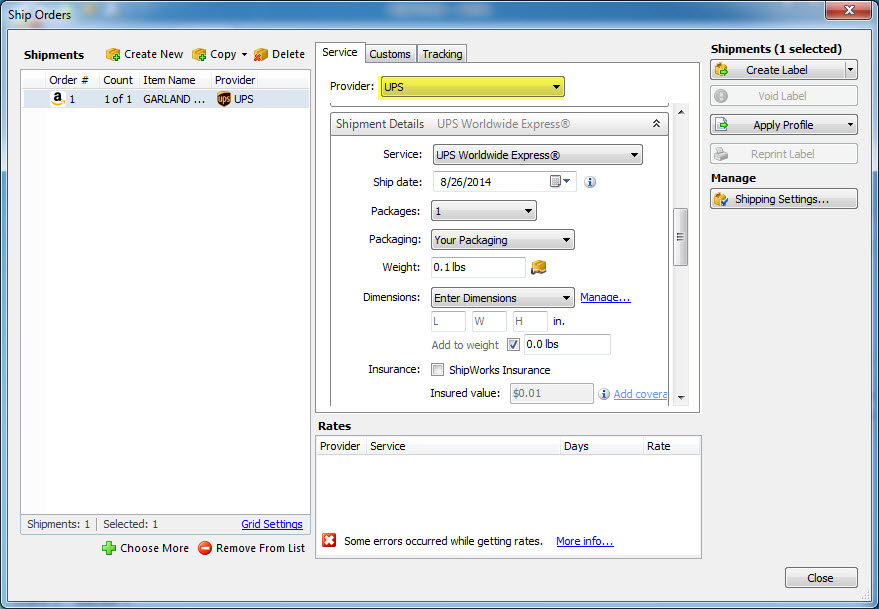 3. Click the Customs tab. (If you do not see a Customs tab, navigate to the Ship To address and make sure that the ship to destination is an international address.)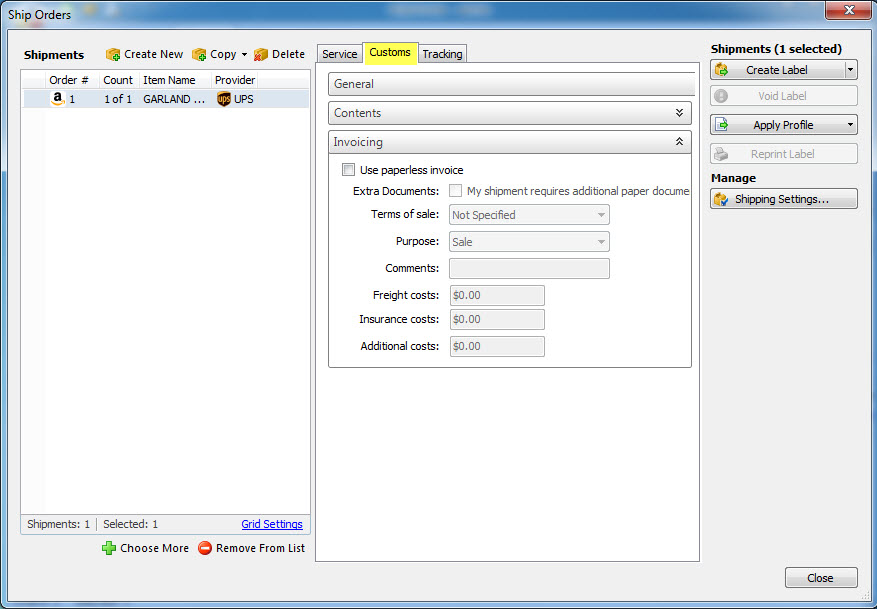 4. Complete the information in the General and Contents section (specific to your shipment). This is the information that will appear on your customs documentation (when you send it electronically).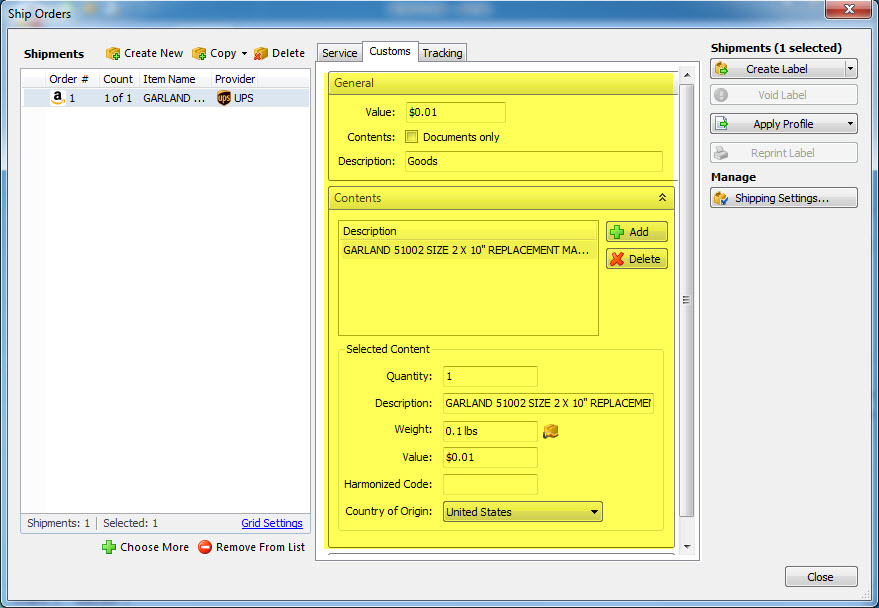 5. Expand the Invoicing section and select the "Use paperless Invoice" checkbox.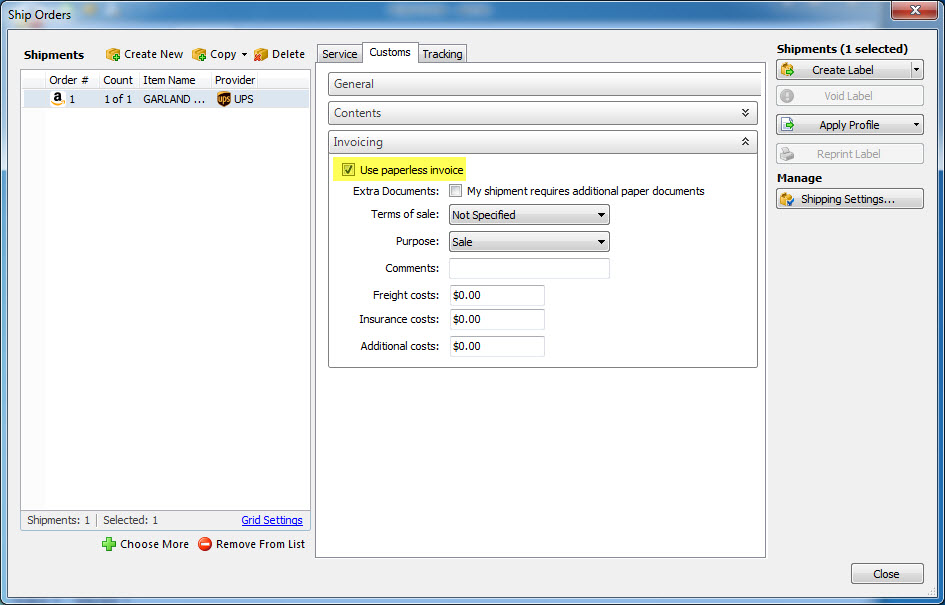 6. If applicable, select "My shipment requires additional paper documents" checkbox and complete the section with your shipment's information.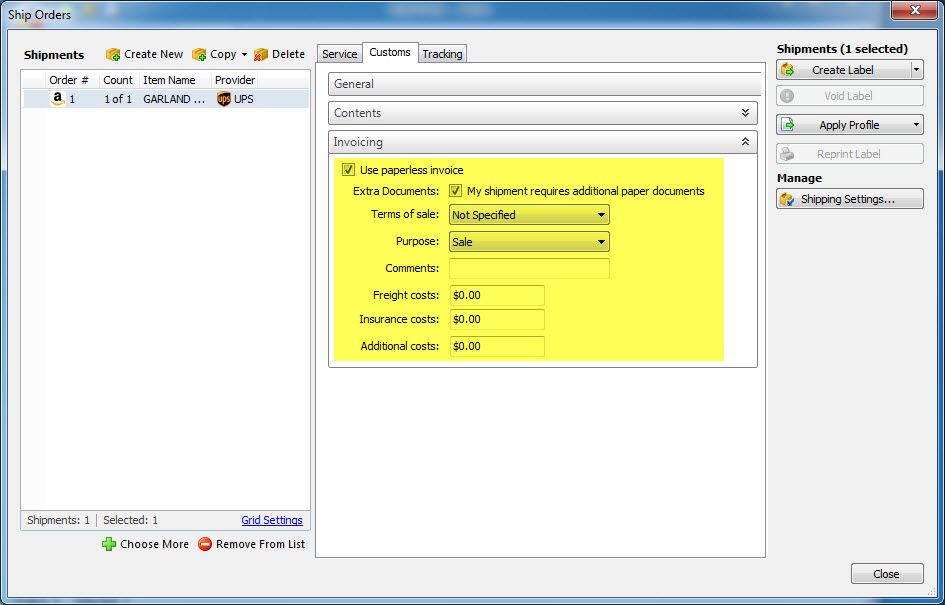 7. When finished, click Create Label to process your shipment and send the documents electronically.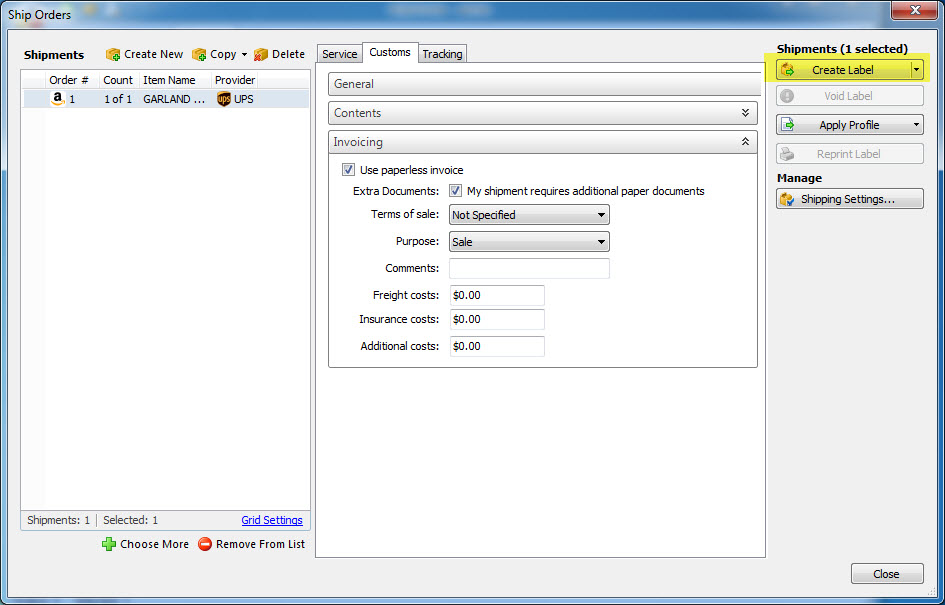 Still Need Help?
Please feel free to reach out to one of our awesome Technical Support Representatives in St. Louis.  We are happy to help.
Have a comment to share about this article? We'd love to hear from you. You must be logged in to your Support Portal account to leave a comment.