General: Configure Available Services and Package Types
ShipWorks has always been focused on providing the flexibility needed to best support your business processes. In ShipWorks 4.2, we've given you even more control over the way ShipWorks interacts with your users. Now you can ensure that only your preferred shipping options are displayed in the Services and Packages dropdowns.This makes things easier for you and your shipping team and reduces human error.
You can configure your shipping options using a simple list of checkboxes in the Shipping Settings for each carrier. It takes about a minute to make your selections, which are applied immediately. The very next time a user opens an order for shipping they'll see only the services and packages you specified. Here's how:
1. Log into ShipWorks, click the Manage tab, then Shipping Settings.
2. Select the carrier you wish to configure from the left side, and then simply check the boxes of the services and packages you would like to be displayed in ShipWorks.
In this example, USPS is selected.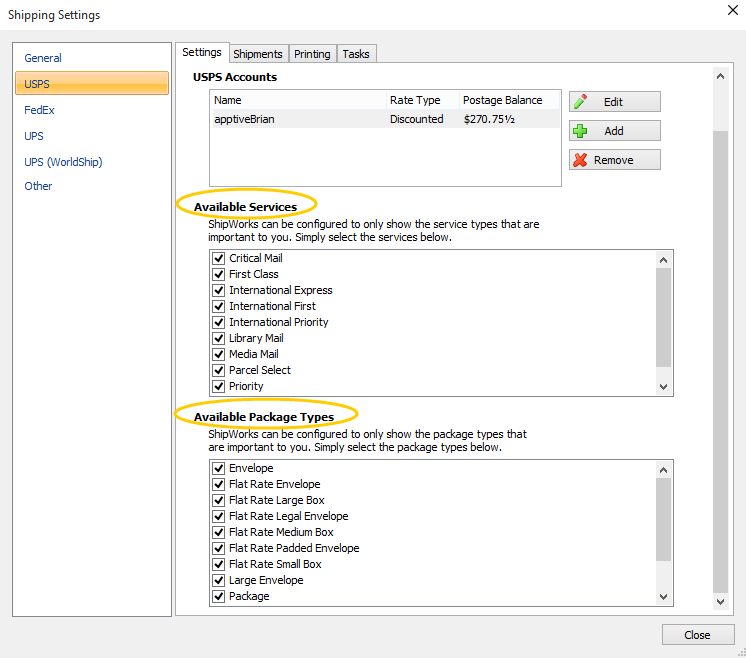 3. Click Close, and your changes take effect immediately.
How It Works
After you set up your preferences, only the selected services and packages will be visible to the users shipping an order. THERE IS ANEXCEPTION TO THIS BEHAVIOR: If you have a shipping profile set up to use a particular package for a particular service, then that will be used by ShipWorks. Basically, profiles trump shipping settings.
Additionally,ShipWorks narrows the display of services to only those services that are also appropriate to the order being processed. For example, you may have selected some international services as available for a carrier. When a user is processing an order bound for a US city, there is no need to see international services, so ShipWorks does not display international services at that time. Take a look at the next few screen shots and you can see how it works. We'll use USPS as our example here, but it works the same for all carriers.
In the example above, you can see that several common international and domestic services are selected. Figure 2 shows a shipment headed for Saint Louis, Missouri. Notice that the international service options are not displayed for this order. Figure 3 shows a shipment to Odessa Ukraine. You'll note that when a user processes this international order, they will see only international service options, and no domestic options.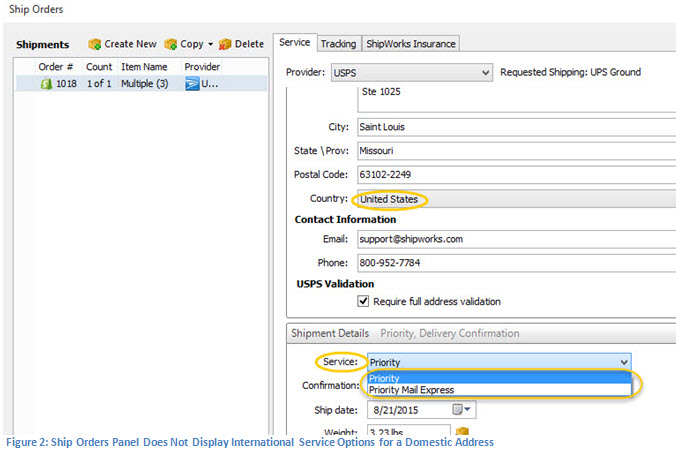 Figure 2 Domestic Address Needs No International Service Options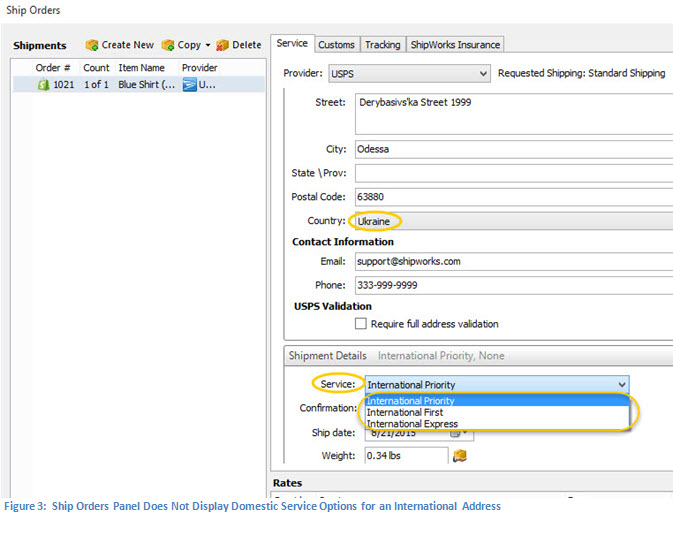 Figure 3 International Address Needs No Domestic Service Options
NOTE: If you create a shipping profile that specifies a particular package for a particular service, that is what will be used by ShipWorks. Basically, profiles trump Shipping Settings.
Still Need Help?
Please feel free to reach out to one of our awesome Technical Support Representatives in St. Louis.  We are happy to help.
Have a comment to share about this article? We'd love to hear from you. You must be logged in to your Support Portal account to leave a comment.