USPS: First Class Tracking and Reference Numbers
When shipping with USPS First Class, not all First Class shipments return a trackable tracking number. Some services only return a reference number which cannot be used to track the package. This article will break down for you which First Class shipments can and cannot be tracked.
There are three Packaging: options in ShipWorks when shipping USPS First Class;
Package

Envelope

Large Envelope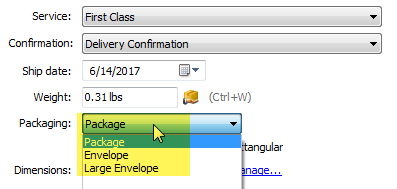 Package - Selecting this option creates a shipment using the USPS First Class Package service. USPS includes the ability to track the shipment when using this service and will return a usable tracking number for the shipment. You will notice that in ShipWorks, with Package selected as the Packaging: type, you can select Delivery Confirmation or Signature Required as well.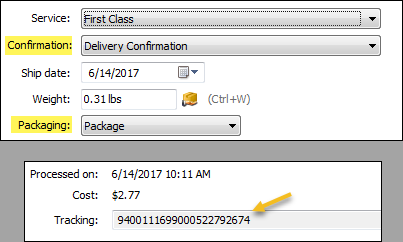 Envelope and Large Envelope - When you select either Envelope or Large Envelope as your Packaging: type, the shipment is created using the USPS First Class Large Envelope/Flat service type. This service does not include a valid tracking number and the package is not trackable. However, USPS will return a reference number associated to the shipment. The reference number will begin with '000'. This reference number is stored in the Tracking: field in ShipWorks for your reference.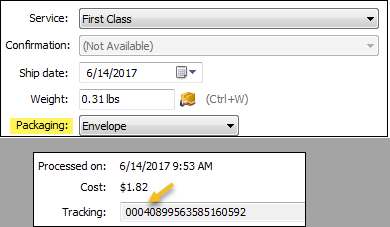 Still Need Help?
Please feel free to reach out to one of our awesome Technical Support Representatives in St. Louis.  We are happy to help.
Have a comment to share about this article? We'd love to hear from you. You must be logged in to your Support Portal account to leave a comment.