UPS: Display Negotiated Rates
To display your UPS Negotiated Rates in ShipWorks, you must validate your account by providing information from a PDF invoice received within the last 45 days.
1. Go to Manage Shipping Settings, then select UPS and click the Edit button.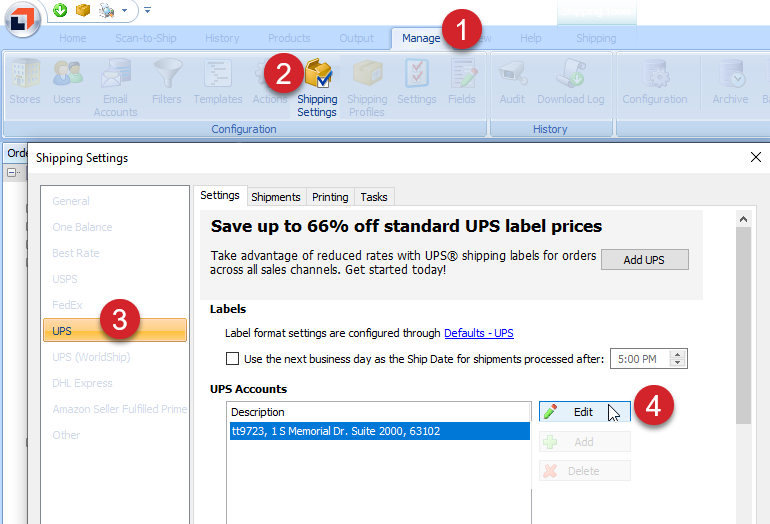 2. Select the Rates tab on your "UPS Account" window, then select Negotiated (Account Based Rates) for Rate Type.

3. Enter your invoice number, invoice date, invoice amount, and control ID. You can locate these items from the downloadable PDF version of your invoice.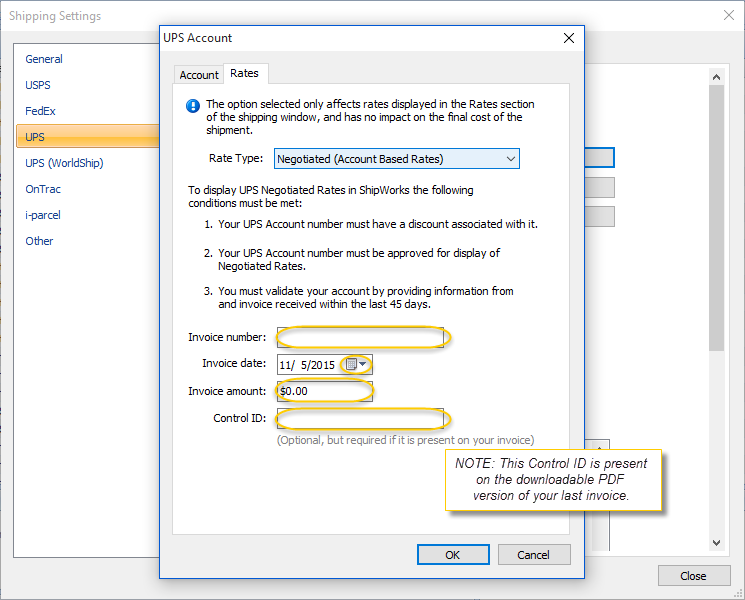 4. Click "OK" to save changes. Click "Close". Your UPS negotiated rates should now display in ShipWorks.
Still Need Help?
Please feel free to reach out to one of our awesome Technical Support Representatives in St. Louis.  We are happy to help.
Have a comment to share about this article? We'd love to hear from you. You must be logged in to your Support Portal account to leave a comment.