Shopify: Disable Shipment Notifications
ShipWorks version 5.24 or later gives you the ability to enable and disable shipment notifications sent from your Shopify store to your customer. This setting may be useful if you have ShipWorks configured to send shipment notification emails to your customers when you process a shipping label and wish to disable the notifications from your Shopify store so that your customers do not receive duplicate emails.
In order to modify this setting in ShipWorks:
2. Select your Shopify store and then click on the Edit button.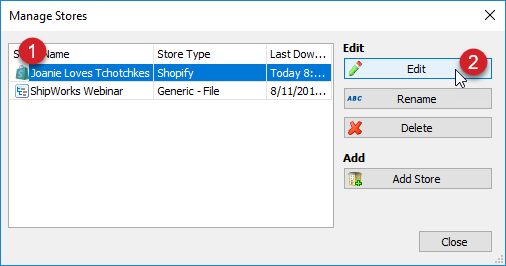 3. Select Store Settings. Then, scroll down to the Shopify Store Settings section.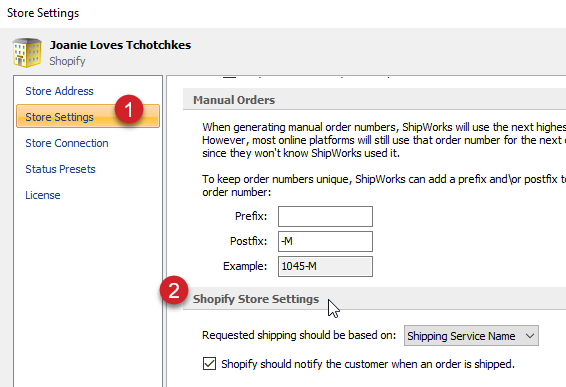 4. Uncheck the box for Shopify should notify the customer when an order is shipped. to disable Shopify notifications. Check the box if you wish to enable notifications from Shopify.

5. Click the OK button and then the Close button.
Still Need Help?
Please feel free to reach out to one of our awesome Technical Support Representatives in St. Louis.  We are happy to help.
Have a comment to share about this article? We'd love to hear from you. You must be logged in to your Support Portal account to leave a comment.