Tips & Tricks: Import Weights Using a Keyboard Shortcut
Import weights dirctly from your scale into the shipment details when configuring your shipments.
Please be sure that you have a scale connected to your ShipWorks computer and that the proper drivers are installed.
No Setup Needed
When using a USB scale connected to your PC there is no need to configure your scale in the ShipWorks software. As long as your scale is recognized by your computer, ShipWorks can read from it.
1. In the Shipment Details section of either the Ship Orders screen or the Shipping Panel, place the package you intend to weigh on your scale. If you are using a USB scale, the weight of the scale will be displayed to the right of the weight field.
Note: Serial scales may not display the weight in ShipWorks.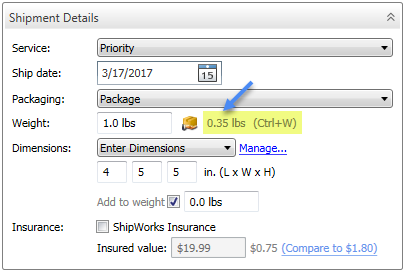 2. Once the weight is reading correctly, press CTRL + W on your keyboard to import the weight from the scale into the Weight field. The weight field will flash between grey and white to indicate that the weight was successfully imported.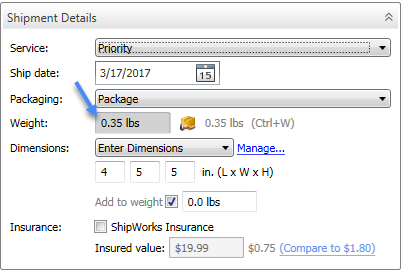 The CTRL + W shortcut will work in the Shipment Details section of the Ship Orders and the Shipping Panel screens.

When shipping a multi-package shipment, CTRL + W will import the weight of the scale into the currently selected package's weight field.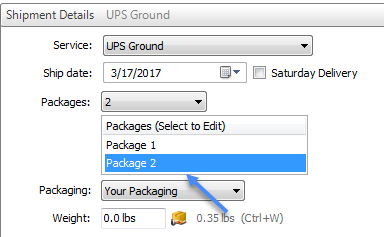 The CTRL + W shortcut will not work on the Customs tab when shipping an international shipment.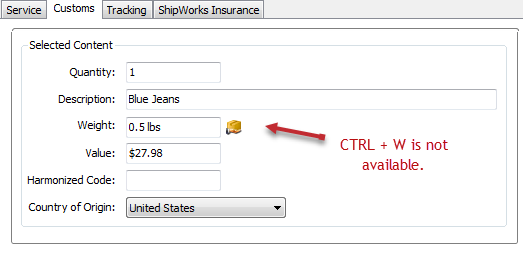 Still Need Help?
Please feel free to reach out to one of our awesome Technical Support Representatives in St. Louis.  We are happy to help.
Have a comment to share about this article? We'd love to hear from you. You must be logged in to your Support Portal account to leave a comment.