Configuring a Default Standard Printer
When you install ShipWorks, you'll need to configure the default printer for each shipping provider you use. This includes downloading the correct label type for your shipments, verifying that printing rules are correct, and connecting your template to your printer. This article assumes that you have already installed ShipWorks, added a store, and know which printer and label type to use.
Follow all the steps below in order to make sure your printer gets connected to ShipWorks properly.
When you create a label, ShipWorks sends a request to your postage provider and your postage provider sends the label back to ShipWorks. (This all happens very quickly behind-the-scenes). In order to have ShipWorks "talk" to your postage provider, you have to specify what format you want your labels to be downloaded in (by default). These instructions will walk you through specifying your standard (ink jet /laser) labels to be downloaded (by default), but note that you can always print out thermal labels on a per shipment basis (without modifying your standard setup) or create more shipping rules/profiles for in-depth customization.
1. In ShipWorks, navigate to Manage Shipping Settings.

2. Select your postage provider (from the left-side menu). If you don't see your provider on the left side, you can just check the box for your provider under "Active Providers" and it will display on the left side menu.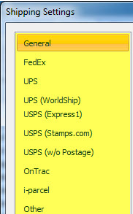 3. Click the link in Base Defaults Defaults-[YourProvider]." (In this example, we are using Defaults-FedEx.)

4. Scroll to find the Labels section (on the Shipping Profile screen that appears).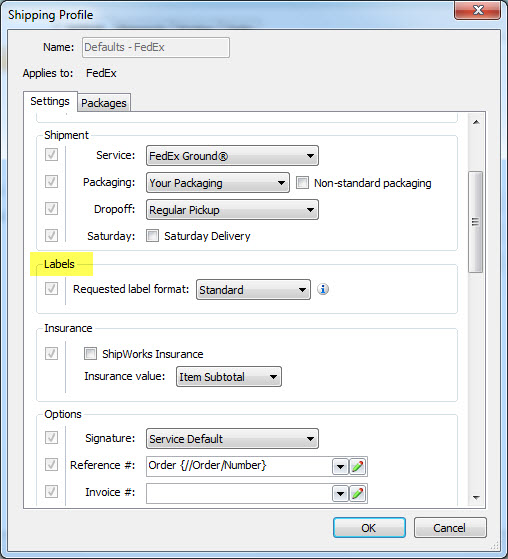 5. From the drop-down menu, select Standard as your requested label format.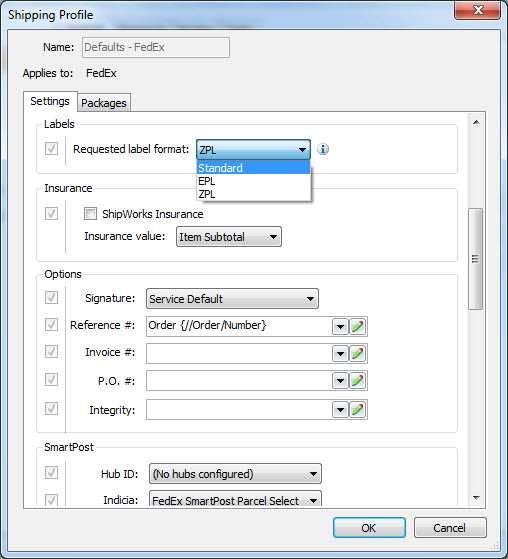 6. Click OK, then click Close. Now proceed to section B.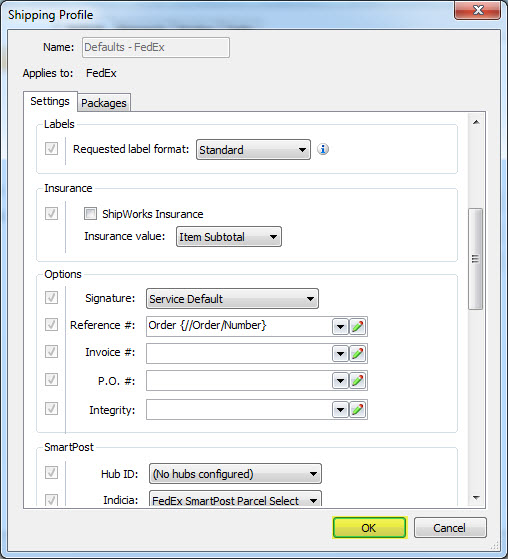 Once your labels are downloaded in a standard format, you'll need to configure your printer in ShipWorks. You'll do this by assigning your standard printer to a standard template (what formats your standard labels) and modifying any other settings.
1. In ShipWorks, navigate to Manage Templates.
2. Expand the Labels folder (if necessary) and select your Standard template.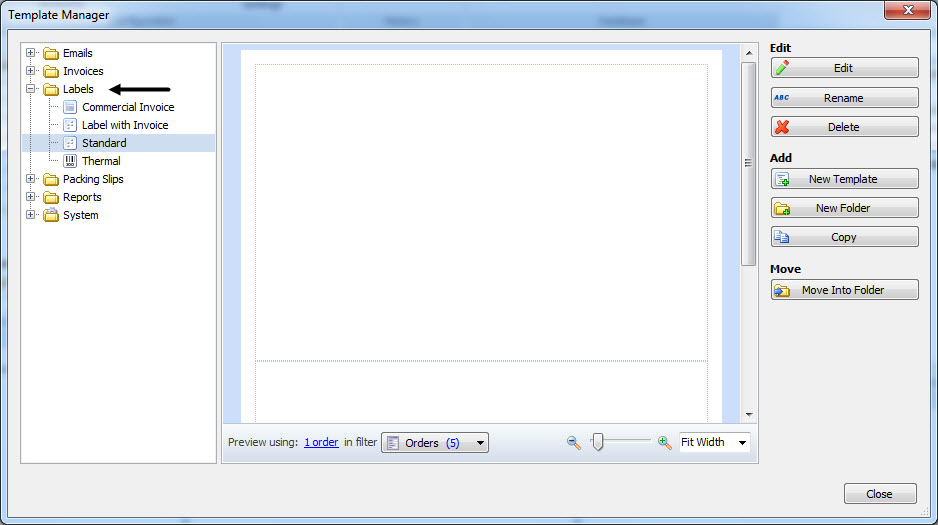 3. Click Edit.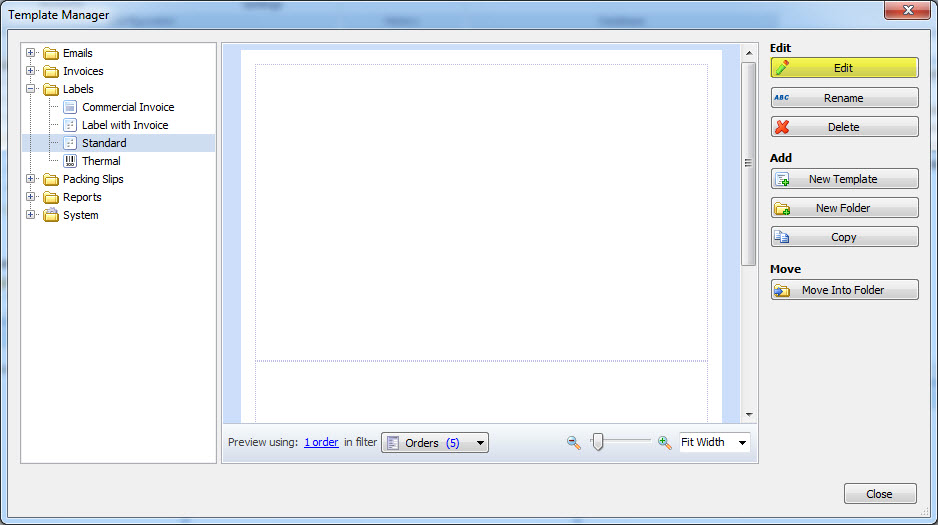 4. Click the Settings tab.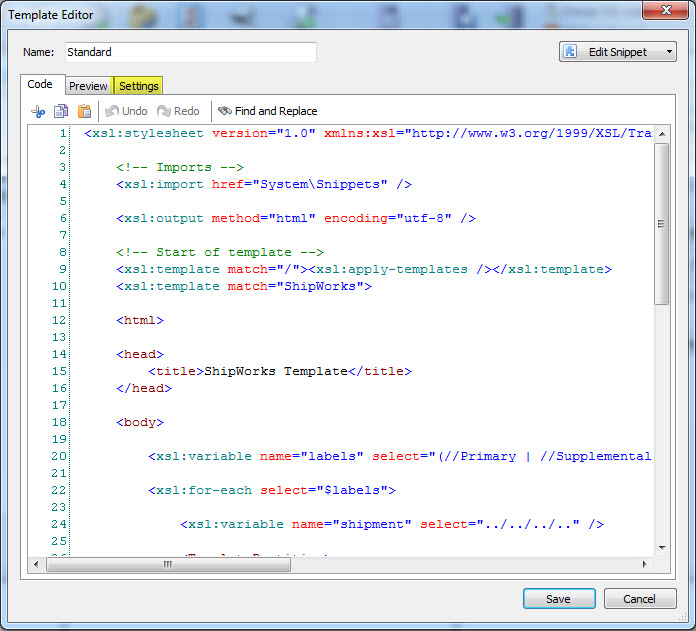 5. Verify that your Standard template settings match the following General settings (Example 2.5):
Template type: Label
Output format: Html
Output Encoding: Unicode (UTF-8)
Process for each: Shipment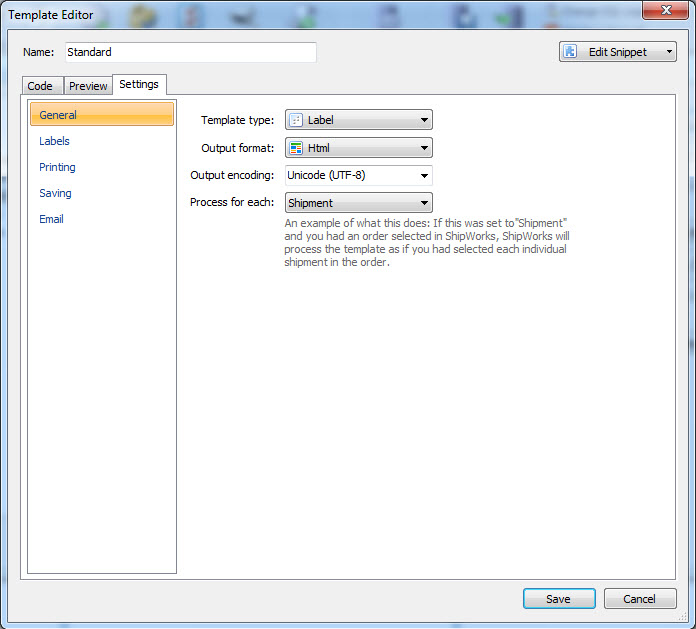 6. On the left-side menu, select Printing.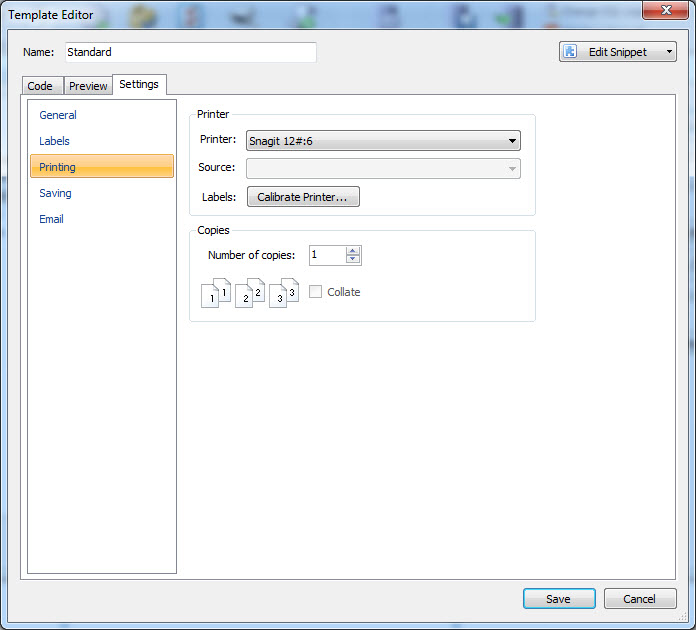 7. Select your Standard printer from the drop-down menu.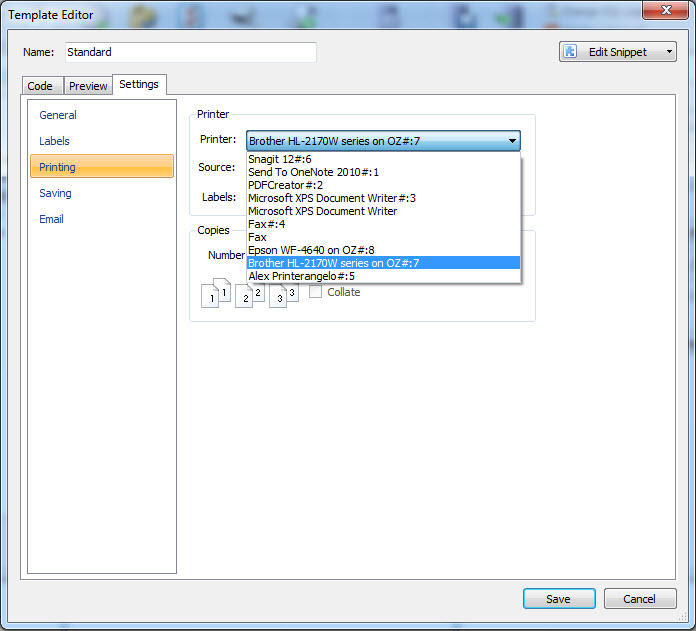 8. Click Save and Close.
Once you connect your printer to ShipWorks, you should verify that your printing rules are modified correctly. Printing rules simply tell ShipWorks that if a label is downloaded in a thermal format, then use the thermal label template (and thermal printer that's connected to your thermal label template). If the label isn't downloaded as a thermal, then it tells ShipWorks to route it to your Standard printer (and the printer connected with your Standard label template).
You can modify the printing rules as necessary to complete your setup. However, when you're just starting out, we recommend starting from these defaults to make sure everything is properly connected before changing anything. This is the place where most user errors happen. If you change your printing rules and find that your print setup doesn't work, revert back to the defaults outlined below.
1. In ShipWorks, navigate to Manage > Shipping Settings.

2. Select your provider from the list of providers. In this example, we're choosing FedEx.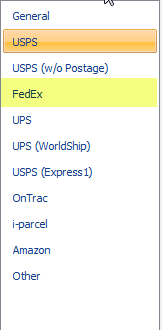 3. Select the Printing tab to view your shipping rules.

4. Make sure your printing rules (for labels) reflect the following (and modify if necessary):
If the shipment is in Thermal (filter) print with Thermal (template).
Otherwise Always print with Standard.
If you have FedEx or UPS selected, you will also have a printing rule for: If the shipment is in International print with Commercial Invoice.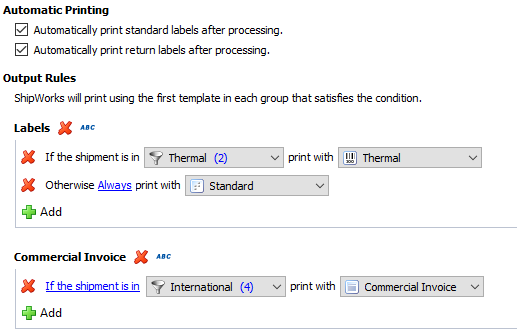 If you assistance modifying your printing rules to match the above screenshot, check out this article on configuring your default shipping rules.
5. Click OK to save and Close to exit.
6. Your Standard printer is now connected to ShipWorks. Test your new setup by processing a shipment.
Still Need Help?
Please feel free to reach out to one of our awesome Technical Support Representatives in St. Louis.  We are happy to help.
Have a comment to share about this article? We'd love to hear from you. You must be logged in to your Support Portal account to leave a comment.