Exporting a Report to Microsoft Excel
For this example, we'll use the Shipping Profit and Loss report. You can follow the same procedure for any template/report.
1. Select the orders for which you would like to save the report.

2. Go to Output Save Reports Financials Shipping Profit and Loss.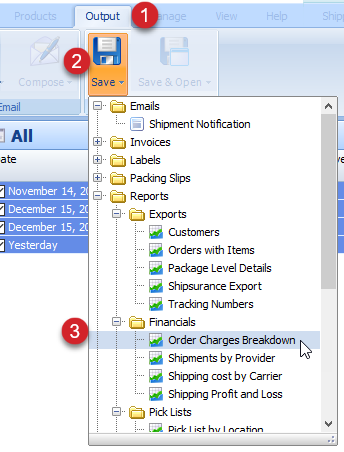 3. On the Save As… screen, name your file and save in an HTML format. This means that your file should end in .html (like example.html).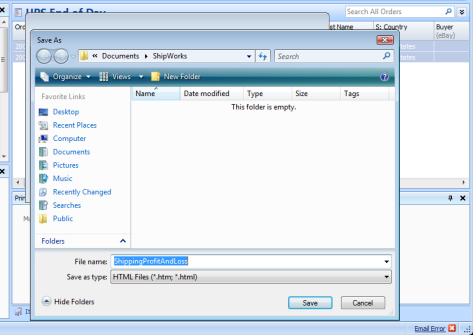 4. Open Microsoft Excel and open the Shipping Profit and Loss HTML file in Excel.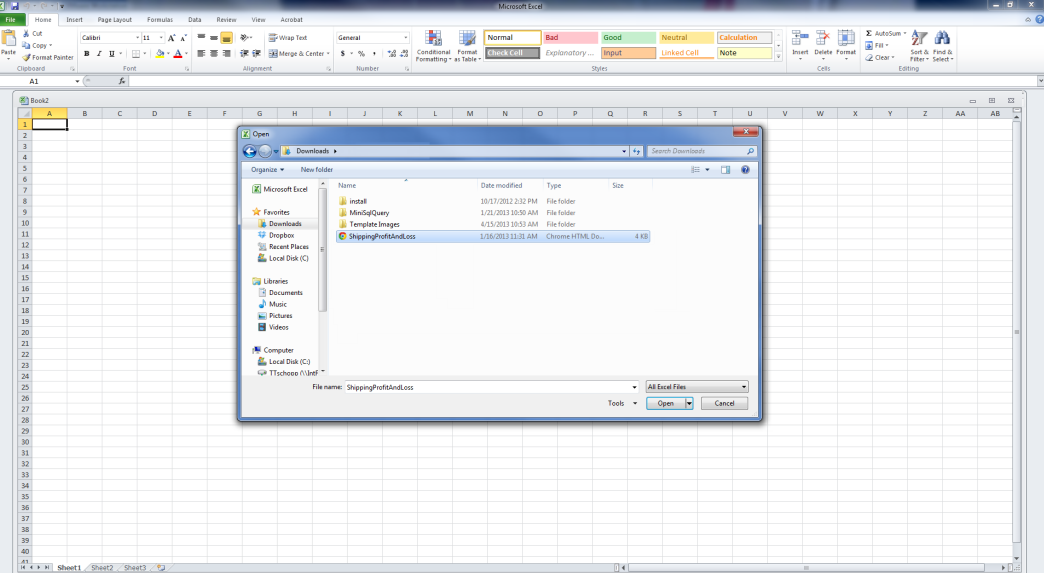 5. Your Shipping Profit and Loss report should now appear in Microsoft Excel.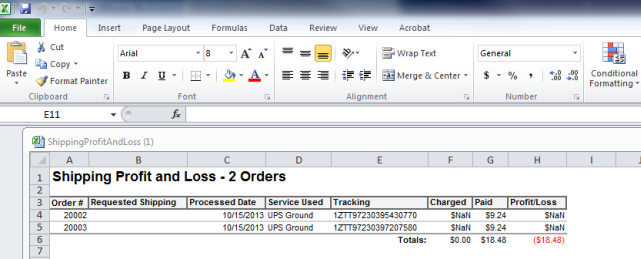 Still Need Help?
Please feel free to reach out to one of our awesome Technical Support Representatives in St. Louis.  We are happy to help.
Have a comment to share about this article? We'd love to hear from you. You must be logged in to your Support Portal account to leave a comment.