SellerExpress: Add a Store in ShipWorks
SellerExpress helps you to sell across multiple online marketplaces, including Amazon, eBay and Rakuten, as well as your own ecommerce store, exposing you to a much wider market of online shoppers. It synchronises your inventory and brings stock management, order processing and auto repricing for your multiple channels into one easy-to-use online solution.
ShipWorks connects directly to your SellerExpress account via its Generic Module integration option. With one click, or on an automated schedule, your orders are downloaded from SellerExpress. As soon as you process a shipment, ShipWorks communicates the updated order status, shipping method and tracking information back to SellerExpress.
In order to connect your SellerExpress store to the ShipWorks software you will need:
Your SellerExpress administrator login and password.
3. Enter your login info to your SellerExpress store, and then click Next.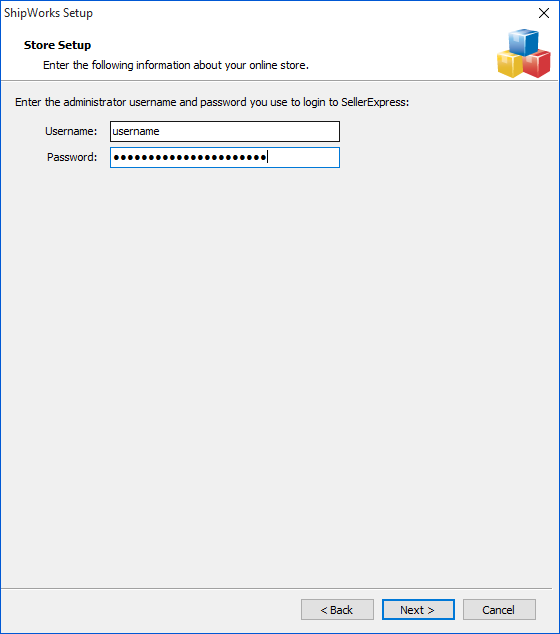 Great! You are connected. Now, you will need to fill out a few more screens.
1. On the Store Information screen, enter your Store Name: and Address:. Then, click Next.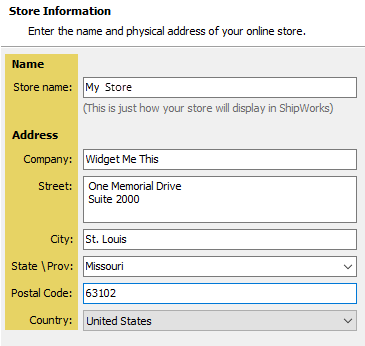 2. Enter the additional Contact Information: for your store. Then, click Next.
Note: This information is optional.

Select the store settings and click Next.
- First select how many days' orders to download. The default is 30, but you can change this with the Edit link.
- Make sure the next two boxes are checked, and select the order status you'd like orders to display after an order is shipped in ShipWorks.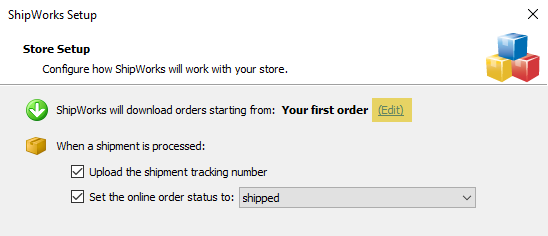 Click Finish. (Normally at this point, orders are downloaded automatically. SellerExpress requires that you log into your store and assign ShipWorks as the courier before your orders can be downloaded).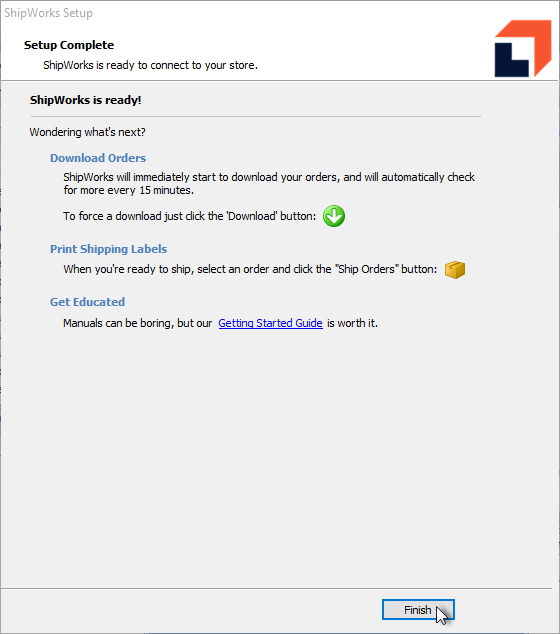 NOTE: If you would like to eliminate the need to manually select ShipWorks as the courier for your orders before they are downloaded, please contact SellerExpress. They will adjust your store settings for you so that you can automatically download all orders to ShipWorks.
Still Need Help?
Please feel free to reach out to one of our awesome Technical Support Representatives in St. Louis.  We are happy to help.
Have a comment to share about this article? We'd love to hear from you. You must be logged in to your Support Portal account to leave a comment.