eBay: Enable Product Images
Follow these instructions to enable your eBay store to download images. (Most other store platforms automatically download images when orders are downloaded, and some store platforms do not offer this feature at all. You can configure eBay to use images). After you enable the image downloads, if you want to also use the images on invoices and packing slips, you will need to configure your packing slip / invoice templates to allow images to appear.
2. Select Your Store Edit.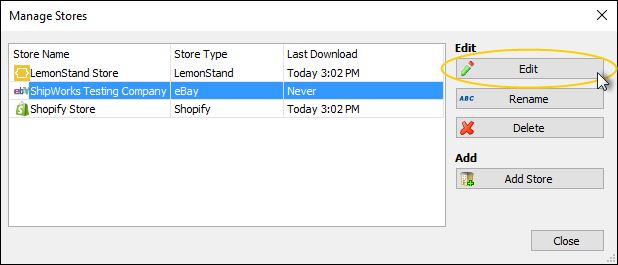 3. Navigate to Store Settings and check the "Download image URLS (to display images in templates)" box.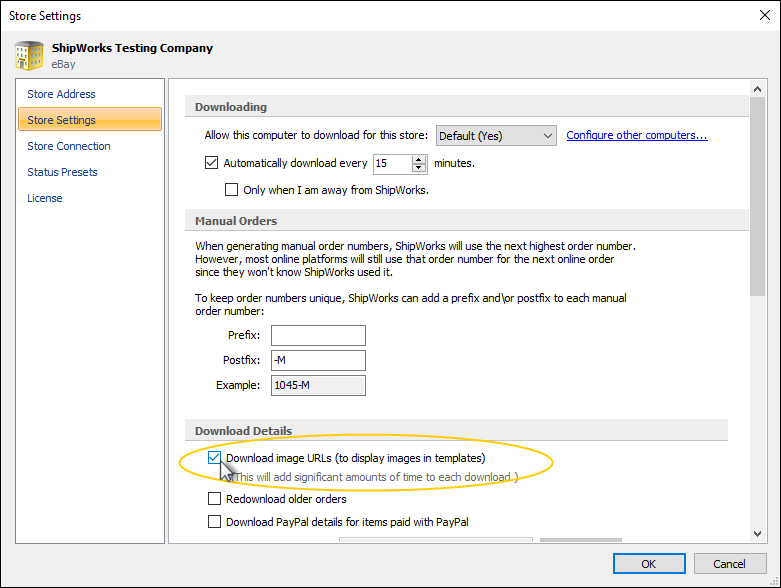 4. Click "OK" to save the changes. Click "Close" to return to main Manage Stores window. Repeat these steps for all applicable stores. On your next download, ShipWorks will begin to download images to display in your packing slip / invoice templates.
Still Need Help?
Please feel free to reach out to one of our awesome Technical Support Representatives in St. Louis.  We are happy to help.
Have a comment to share about this article? We'd love to hear from you. You must be logged in to your Support Portal account to leave a comment.