Reconnecting ShipWorks to a ShipWorks Database
This article will guide you through how to connect your ShipWorks software to an existing ShipWorks database.
This article assumes that you are attempting to connect to a database running on the same PC as you have ShipWorks installed on.
Detailed steps found below video.

1. Click on the Application Menu located at the top left corner of the ShipWorks application. Then, select Database Configuration.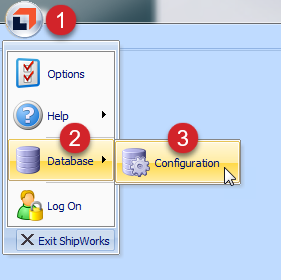 2. On the Database Configuration screen, click on the Configure Database button.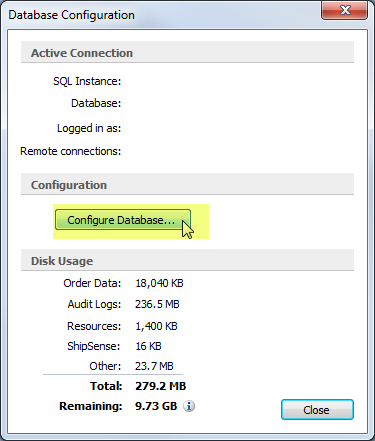 3. Make sure the Connect to ShipWorks running on another PC option is selected and click Next.

4. ShipWorks should now locate any ShipWorks databases on your computer. Select the desired database and click Next.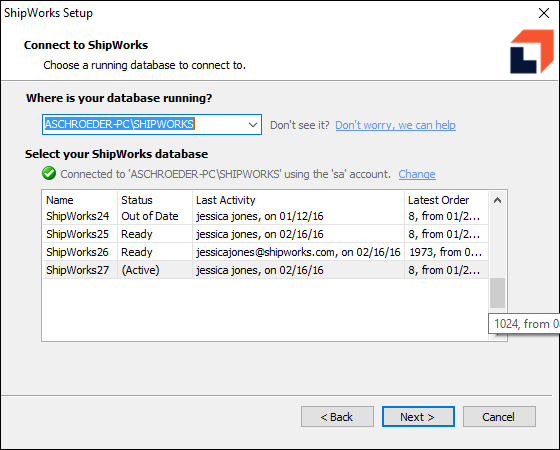 5. Your database configuration is now complete. Click Finish to exit.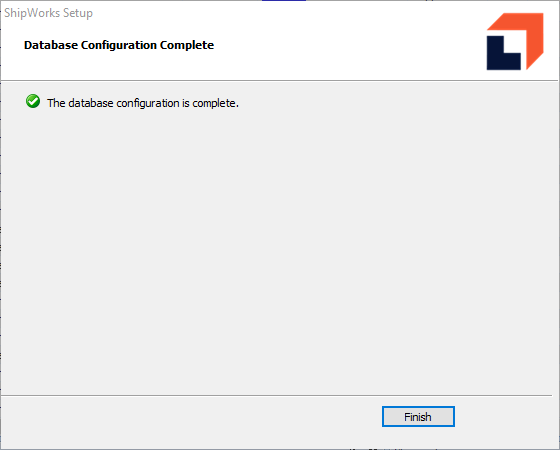 Still Need Help?
Please feel free to reach out to one of our awesome Technical Support Representatives in St. Louis.  We are happy to help.
Have a comment to share about this article? We'd love to hear from you. You must be logged in to your Support Portal account to leave a comment.