Backing up a ShipWorks Database
In ShipWorks, you can create a backup file that stores your database information (in case of a computer crash or other emergency). You can either create this file manually (where you have to follow these instructions each time you want to create a backup) or automate this process on a scheduled time.

1. Click on the Manage tab and then on the Backup button.

2. Click Browse to select the location where you want to save your file.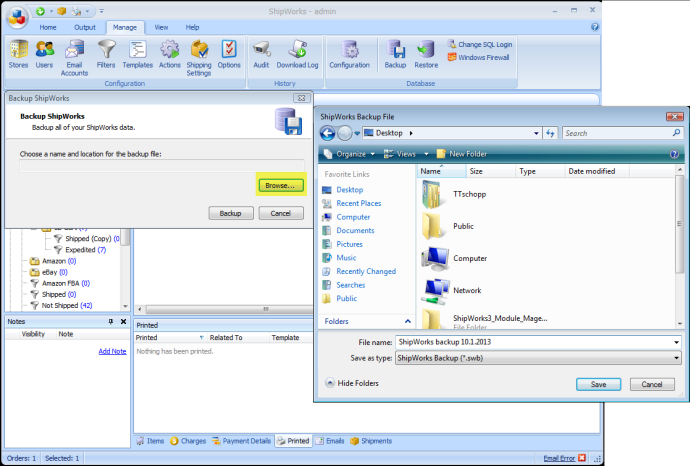 3. Name your ShipWorks file and click Save. (We recommend including the date in the name of your file for easy access.)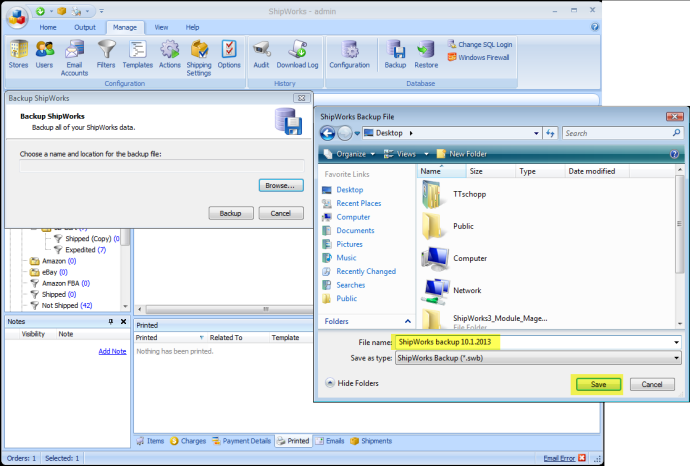 4.Click the Backup button.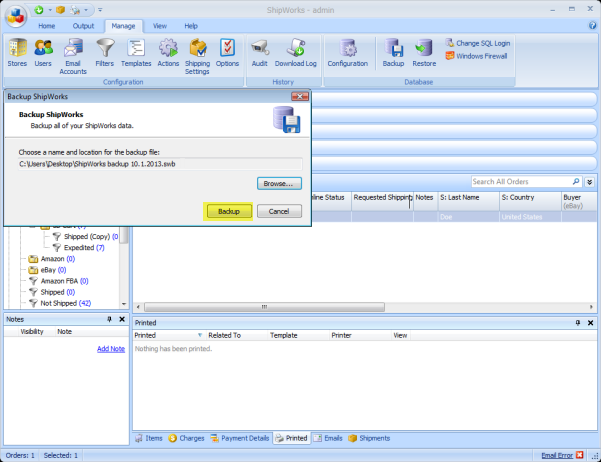 5. Click OK to finish your backup.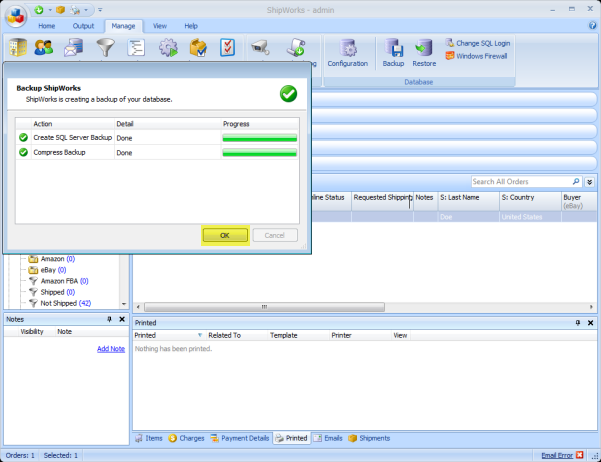 Still Need Help?
Please feel free to reach out to one of our awesome Technical Support Representatives in St. Louis.  We are happy to help.
Have a comment to share about this article? We'd love to hear from you. You must be logged in to your Support Portal account to leave a comment.