eBay: Add a Custom Label (SKU) to an Order
Background
Customers with eBay stores can find it useful to track their products with custom labels, also know as SKUs. When custom labels (SKUs) are added to eBay products, it opens a range of options in ShipWorks. Packing slips and invoices both become more useful. In addition, you can fully leverage the tools available in our Product Catalog.
Within ShipWorks, all inventory is tracked by SKU number. While eBay does not require SKU numbers to be associated with products, they will provide you with a place to enter them. Once your SKU numbers are entered into eBay, ShipWorks will be able to use the SKU numbers when managing your products and inventory.
There are two ways to add a custom label to an eBay order:
1. Log into your eBay account and navigate to My eBay. Expand the Selling Manager menu and select the appropriate filter for your order, such as Awaiting Payment.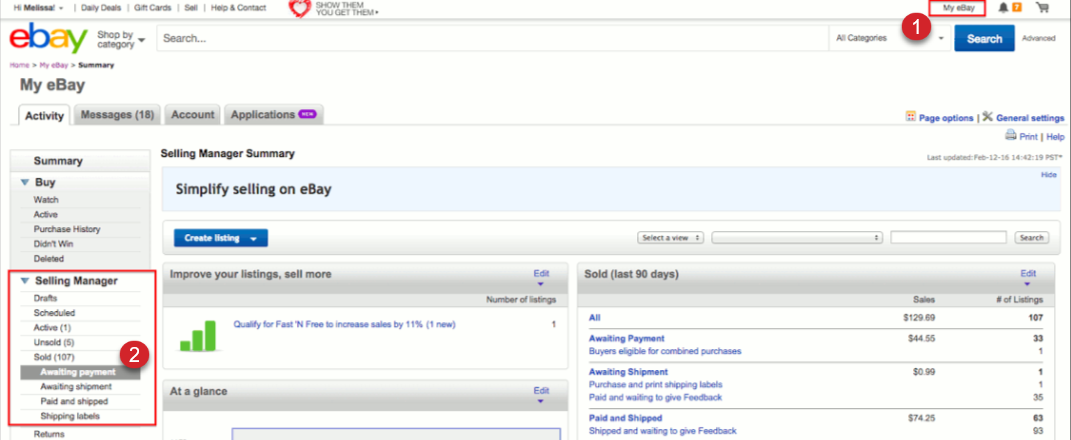 2. If the Custom Label column is not displayed, click Customize.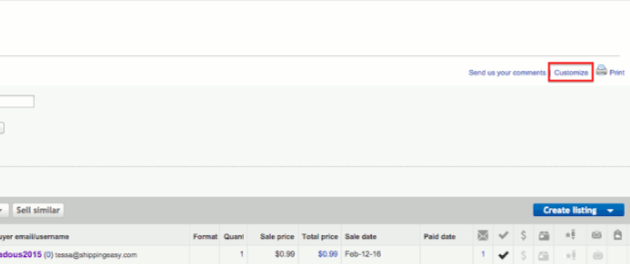 3. Check the Custom Label box in the Pick columns you want to view section to add the column. Rearange the columns using the up and down arrows in the Arrange Columns section.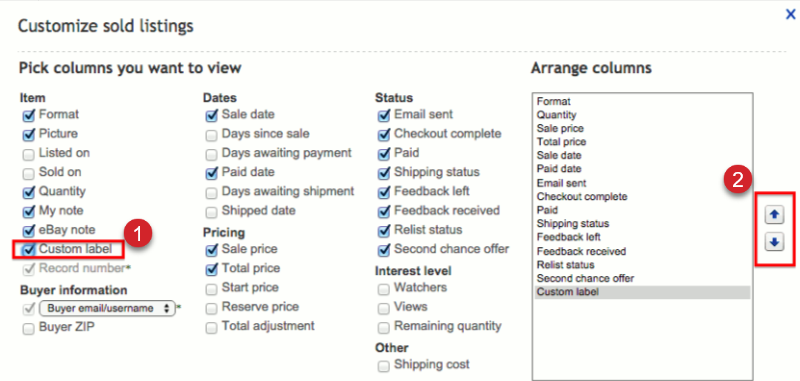 4. Locate an order. Then, click [Add] in the Custom Label column and enter the custom label (SKU) for the item.

The Custom label (SKU) is now associated to the order in eBay.

Note
If the order has already downloaded and is in ShipWorks, the custom label field will not be updated for the order in ShipWorks. However, future eBay orders containing this product will include the SKU when downloaded into ShipWorks.
1. When creating your listing, click the Add/Edit Variations link in the List multiple variations of your item section.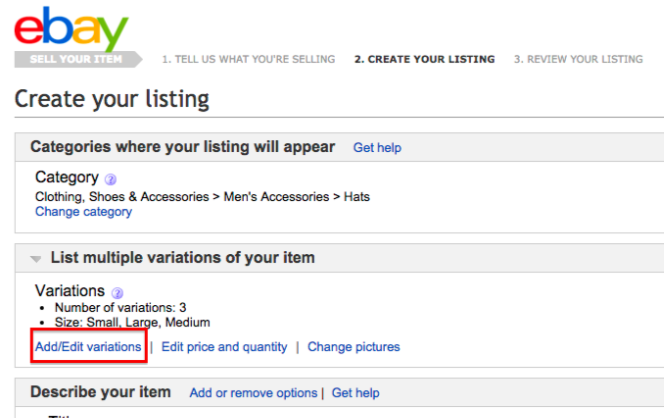 2. Add or edit your variations. Then, click Continue.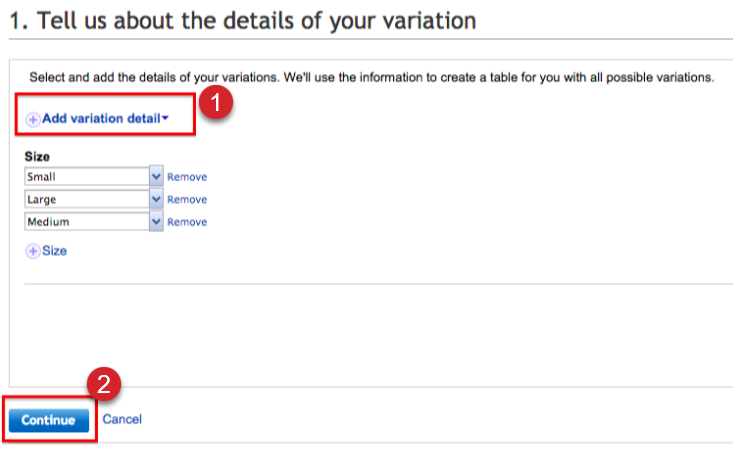 3. Fill in the item specifics and then click Continue.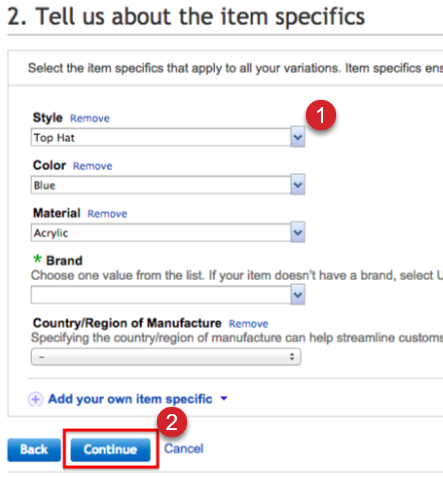 4. Check the Add a SKU for your item (optional) box. Then, enter the SKU(s) for your item into the Custom label (SKU) field.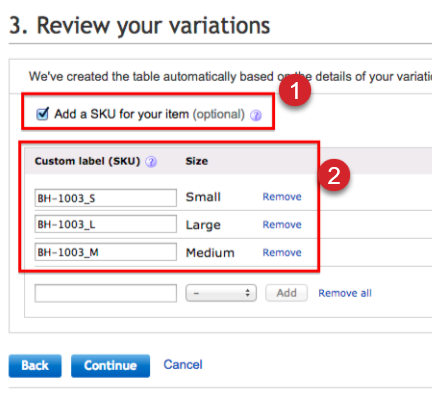 5. Complete the remaining steps to finish adding your listing.
Still Need Help?
Please feel free to reach out to one of our awesome Technical Support Representatives in St. Louis.  We are happy to help.
Have a comment to share about this article? We'd love to hear from you. You must be logged in to your Support Portal account to leave a comment.