Sign Up for Your ShipWorks Trial
The first step to getting started with ShipWorks is to set up your ShipWorks account so that you can take advantage of your 30-day trial.
Have you talked to the ShipWorks sales team?
To set up your ShipWorks account you will work directly with a ShipWorks team member. If you have not already done so, please contact the ShipWorks sales team to get started. A team member will learn more about your business, help determine which ShipWorks plan is best for your needs, and assist you with signing up for your ShipWorks account.
Ready? Let's get started.
Open your favorite web browser and go to the URL provided to you by the ShipWorks sales team.

If required, enter the credentials provided to you by your ShipWorks sales team member.

Fill in the contact information on the Create Account screen.

All fields are required.

The mobile phone number entered will be used for SMS verification.

Password must be at least 8 characters, contain lower case (a-z), upper case (A-Z), special characters (!@#$%^&*) and numbers (0-9).

Keep the Email Address and Password

Be sure to keep track of the email address and password. You will use them to log into The Hub and into the ShipWorks software. You will also need it any time you wish to log into your ShipWorks account.

Select your plan from the Please choose one... drop-down menu. Review and accept the Terms & Conditions, Privacy Policy, and the Pricing & Billing Details. Then, click Continue.

Check your mobile phone for a message containing your verification code. Enter the code into the SMS Code field and click Submit.
Automatic Login to The Hub
After clicking the Submit button your ShipWorks account will be created for you and you will be automatically routed to and logged into The Hub.
Next, we will take a quick look at The Hub and will set up your warehouse(s).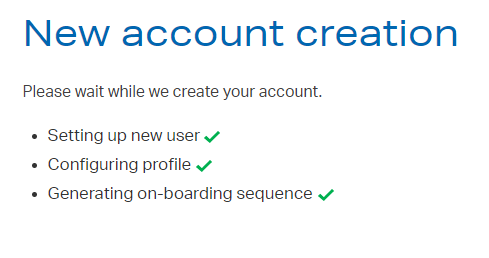 Still Need Help?
Please feel free to reach out to one of our awesome Technical Support Representatives in St. Louis.  We are happy to help.
Have a comment to share about this article? We'd love to hear from you. You must be logged in to your Support Portal account to leave a comment.