Printer Accidentally Prints 2 Labels
Sometimes printing rules get created twice, either during an upgrade or by accident. Here are some suggestions for troubleshooting this particular problem.
Detailed steps found below video.

2. On the "Shipping Settings" screen, select your shipping provider from the list on the left.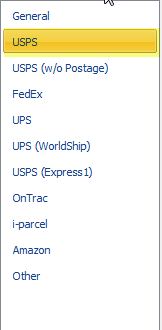 3. After selecting a provider, click the "Printing" tab. Check to see if you have the "Automatic Printing" option turned on. Leave this option as is, and click "Close".

Now it is time to check for where ShipWorks may be creating a duplicate action.
2. On the "Action Manager" screen, look for an action that controls printing labels. It may be named something obvious (like "Printing Labels") or something less obvious.
The action should include "run when…a shipment is processed" and "tasks…print".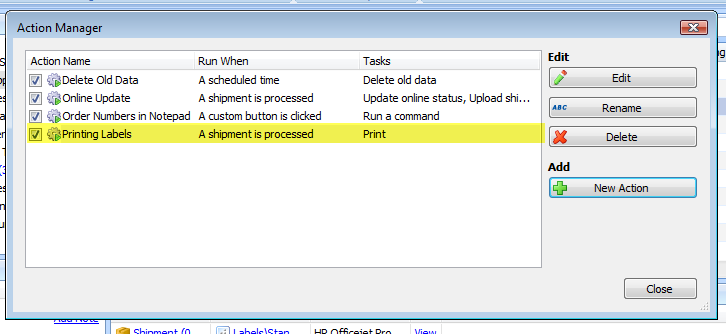 3. Highlight the action and click "Edit". Your action should resemble the following setup, though some details may be changed: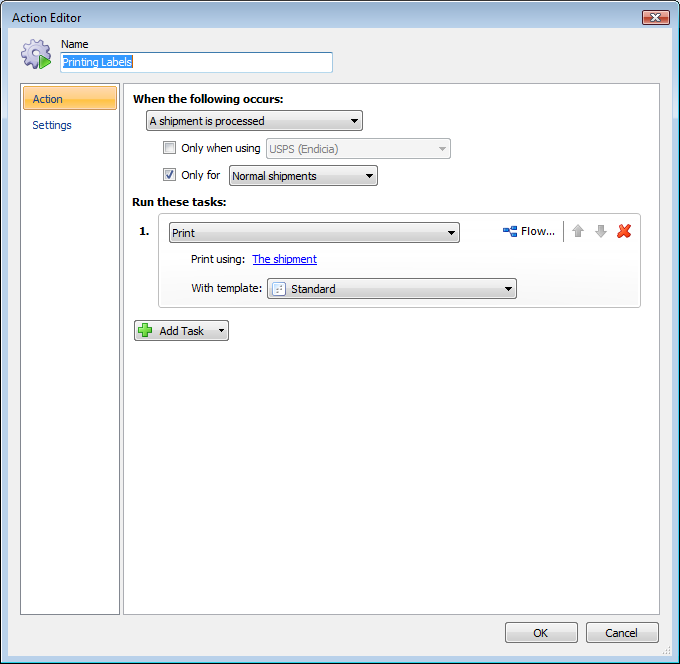 4. To disable the action completely, click "OK" and check the box next to the action. This creates a strike-through line through the disabled action.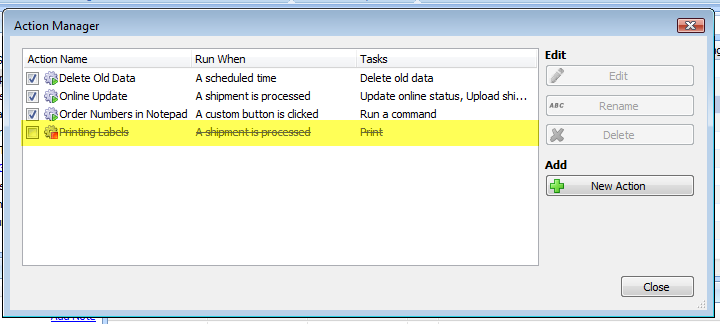 If you don't want to disable an action here, you could go back to Manage Shipping Settings Select Your Shipping Provider Printing Tab and uncheck the "automatically print labels after processing" box. However, instead of disabling the action completely, it disables the action for a specific postage provider only.
To disable the action completely, you would need to repeat these steps for each postage provider you have configured in ShipWorks.

5. After disabling one of the automatic printing options (with your preferred method), click "Close". Reprocess your shipment. You should now be printing out only one label per shipment.
However, if this didn't fix your issue, it's possible that your template may be set to print more than one copy by default.
Note
These instructions can also apply to invoices and packing slips (just substitute your specific invoice/packing slip for the standard/thermal labels).
2. On the "Template Manager" screen, select your template (thermal/standard) and click "Edit".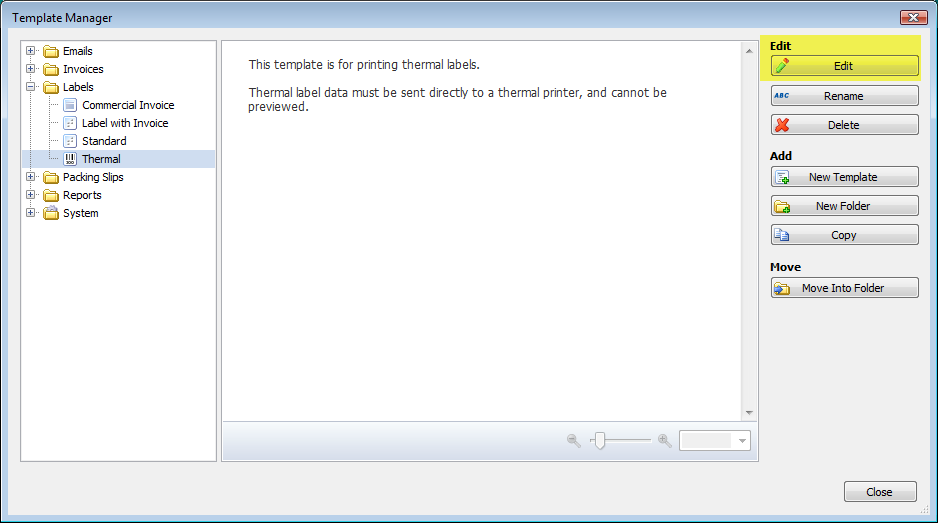 3. On the "Template Editor" screen, select the "Settings" tab and "Printing" (left-hand side), then set the "number of copies" to 1.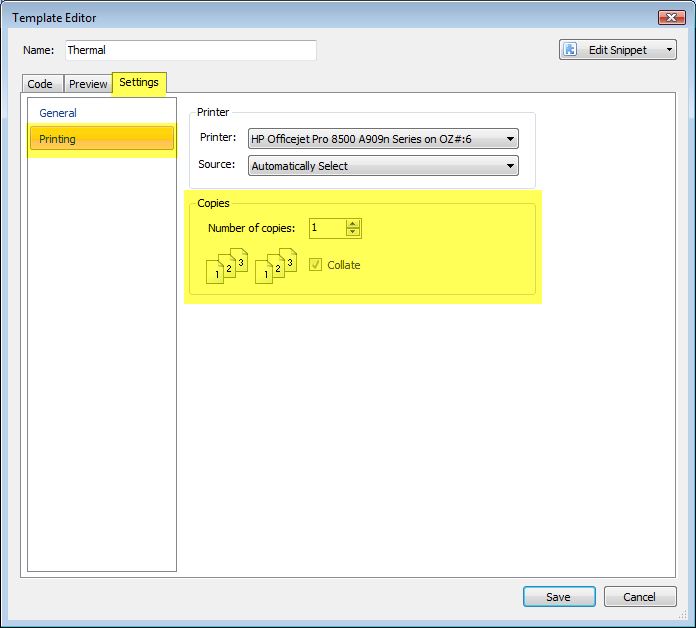 4. Click "Save" and "Close".
5. Make sure you repeat these steps for any remaining templates (standard/thermal).
Still Need Help?
Please feel free to reach out to one of our awesome Technical Support Representatives in St. Louis.  We are happy to help.
Have a comment to share about this article? We'd love to hear from you. You must be logged in to your Support Portal account to leave a comment.